Frequently Asked Question and Answers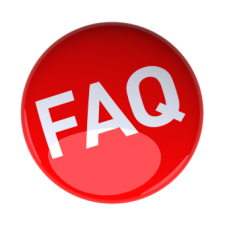 Are you looking for a pest control professional? The following frequently asked questions will get you started. If you still have questions about our service, request a free, onsite consultation with an Orkin Commercial Pest Specialist today.
I thought Orkin only serviced residential customers. When did you start work in the commercial area?
The fact is, Orkin is one of the largest providers of commercial pest control services in the U.S. While Orkin formally announced the formation of our Commercial Division in 1996, Orkin has been servicing businesses since its inception in 1901. Every one of Orkin's more than 400 branches are trained and equipped to handle pest problems in commercial establishments.

Back To Top
What should I look for in a pest management provider?
While there are hundreds of pest management professionals to choose from, they are not all the same. It is important to do some homework to ensure that the pest control provider you choose can handle your pest problem. Start by asking the following questions:
Does the company have a good reputation?
Do they specialize in commercial pest control?
Are they knowledgeable about my business and the unique challenges we face regarding pest control?
Do they have a thorough training program?
Do they guarantee their work?
Are they financially sound so they can back up their guarantee?
Are they licensed?
Are their employees security screened?
Are they knowledgeable about the regulatory issues in my business pertaining to pest control, sanitation and related issues?

Back To Top
My current provider has been spraying my facility for a pest problem, but the bugs keep coming back. What's the problem?
Effective pest control involves much more than just applying pesticide. To combat any pest problem, it is critical to do a comprehensive inspection of the facility to correctly identify the pest, locate harborage areas and to identify possible entry points. All potential pestentry points should be sealed. Pesticides should be used only as needed and when targeting a specific pest species. Using pesticides improperly may even cause pest infestations to worsen. For best results, you may want to consult another professional pest control company to take advantage of their knowledge and training to combat pest problems. Orkin offers free consultations. Schedule one today.

Back To Top
How does Orkin's service differ from commercial pest management programs offered by other companies?
Many companies offer a cookie-cutter approach to pest management—applying the same programs to every kind of business. Orkin recognizes that every industry and every business is unique in its pest control needs, and the methods used to exclude or eliminate pests must be customized to each environment.

Back To Top
How does Orkin help prevent pests?
In addition to an intensive training program for Commercial Pest Specialists, Orkin uses an Integrated Pest Management (IPM) approach to help control pests.

Back To Top
Integrated Pest Management, or IPM, is an environmentally responsible approach to pest management that takes advantage of all pest management options. At the most basic level, IPM practitioners recognize that pests seek habitats that provide their essential needs for survival, such as food, water and shelter. By removing some of these basic elements, or by blocking access to them, IPM programs can impose a significant degree of control over pests before chemical pesticides are employed.

Back To Top
What kind of training and certification do Orkin Commercial Pest Specialists undergo?
Each Orkin Commercial Specialist completes formal accredited class work from Purdue University and learns treatment techniques that conform to standards set by AIB International, NSF Cook & Thurber, Silliker, SQF and many others.

Back To Top
If I have a pest problem between my regularly scheduled service call, how quickly will an Orkin Commercial Pest specialist arrive?
With Orkin service, you'll be assigned a direct priority line to our national customer service department. In the event of a pest sighting, we can respond to the problem within 24 hours of your call or faster if your contract requires a faster service call.

Back To Top
How does Orkin guarantee its services?
We're so confident in the effectiveness of our program, we offer a Triple Guarantee.
24-Hour Response Guarantee
When you see a pest, you need service right away. Orkin makes it easy with a direct priority line to our national customer service department and to your local branch, where your request will receive a response within 24 hours.
360° Satisfaction Guarantee
After you choose Orkin, we provide a 60-day guarantee of our service. If you're not satisfied after the first 60 days, we reimburse you in full.
At any time, if you are not completely satisfied with results of your regularly scheduled service, Orkin will provide complimentary service for up to 60 days until you're satisfied.
If you are still dissatisfied after 60 days of Orkin's complimentary service and you wish to cancel our service, we will pay for the first 60 days of regular service by another provider of your choice.
Reimbursement Guarantee
If your company is fined by a regulatory agency due solely to a pest infestation, Orkin will reimburse you for any fines paid, not to exceed $50,000*.
Foodservice and Hospitality Customers
Should your customer see a roach, rat or mouse in your establishment after 60 days of service, Orkin will:
Repay, either you or the customers as appropriate, the reasonable charges incurred by the customer at time of sighting.
Invite the customer back as Orkin's guest for a meal or room charge, as appropriate.**
Food Safety Precision Protection™ Customers
As a Food Safety Precision Protection™ customer, we stand behind you during your food safety audits.
In the unlikely event that you fail your third-party food safety audit solely due to the pest management portion, Orkin will immediately develop and implement an action plan to address gaps noted by the auditor and will pay for that auditing company to come back and reaudit your facility within 60 days of the initial audit.***
*Your account must be current, under contract for more than 60 days, and your business must be compliant with sanitation and structural requests as noted on Orkin service reports.
**Your account must be current, under contract for over 60 days, and your business must be compliant with sanitation and structural requests as noted on Orkin service reports. Reimbursement will be for expenses incurred on day/night of incident and excludes incidents involving pests not covered by service contract.
***Account must be current and client must have implemented all recommendations submitted on past Orkin Corrective Action Reports that would impact the audit score in question. Auditor must note critical violation or automatic failure associated with activity of covered pests. Otherwise, the pest management portion of the audit must be below 80 percent.

Back To Top