Assess. Implement. Monitor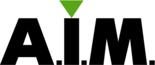 Effective pest control is a process, not a one-time event. Orkin's Integrated Pest Management (IPM) approach is a collaborative and ongoing cycle of three critical activities that help keep pests in their place.
Assess
First we inspect, identify and evaluate all the underlying reasons pests infest your facility.
Comprehensive inspections — We detect any sanitation issues or structural conditions conducive to pests.

Commercial Interior Exterior Pest Inspections
Identification of pest activity — We examine and report any evidence of pest infestation.
Risk evaluation — We consider your facility type, geography and any conditions conducive to pest activity.
Implement
Cookie-cutter pest management solutions are ineffective. Your Orkin Commercial Pest Specialist continually works with you to develop a customized solution to suit your unique needs.
Focus on prevention – When we can, we start with exclusion, sanitation and other nonchemical options.
Environmentally responsible – If a product is needed, your Orkin Commercial Pest Specialist selects the most effective treatment with the least impact on the environment.
Sanitation consultation – Your Orkin Commercial Pest Specialist will consult with you to make sure your cleaning efforts make a real impact on potential pest "hot spots."
Monitor
Monitoring – During regular service inspections, your Orkin Commercial Pest Specialist monitors for signs of pest activity, looks for pest-friendly conditions and helps make sure your program is working.
IPM Monitoring
Documentation and Communication – After each service, your Orkin Commercial Pest Specialist documents all services performed, pest activity and any recommendations.