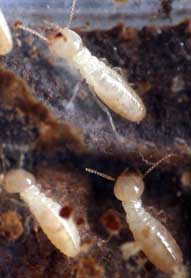 Every year, termites cause more than $2.5 billion in damage — more than fire does — to homes and commercial facilities across the United States.
Effectively preventing termites can be difficult and complex. They have survived for more than 250 million years and can quickly adapt to changing environments. The only way to lower your facility's risk of termite infestation is ongoing protection and prevention.
For more than a century, Orkin has helped set the standard in termite control and prevention. Don't let termites damage your business.
Request a free termite consultation from a certified Orkin Termite Inspector today.