Partnering with Orkin: It's Easy to Get the Best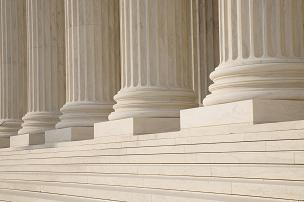 As a GS-06F-0003N approved government business partner, Orkin is the provider of choice for hundreds of federal, state and local governments across North America. Whether you're a national park, a seaport or a massive government office complex, Orkin makes it easy to get the best.
Secure – Orkin's Commercial Pest Specialists are screened and randomly drug tested, so you can have complete confidence in The Orkin Man™.
Experienced – After more than a century in business, there is almost no environment we haven't worked in, or pest problem we haven't encountered.
Reliable – Scheduled service when you need it, provided by scientifically trained pest specialists, thoroughly prepared in the science of pest control.
Compliant – From OSHA to IPM, Orkin is already familiar with your compliance requirements and well-versed in all the activities and paperwork required to meet them.
Well-Documented – Our PowerTrak™ system gives you real-time service data and reports via an online database that you can access anytime, anywhere.
Orkin Commercial Services for Government
We understand pest management challenges are unique to every commercial environment, so our products  and services are tailored to your industry. See below for more information on Orkin's solutions for government.
For more information on how your business can benefit from Orkin services, request a free consultation today. Let us work with you to develop an Integrated Pest Management (IPM) program that meets your specific needs.