Commercial Pest Control for the Health Care Industry

Sensitive health care environments like yours need sensitive pest management.
Orkin's Healthcare Precision Protection™ service is based on the IPM model recommended by Health Care Without Harm, and is consistent with the IPM recommendations of: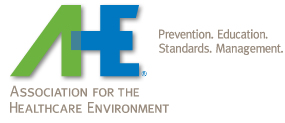 Association for the Healthcare Environment (AHE)
Health Care Without Harm
Practice Greenhealth
We understand the importance of meeting Joint Commission requirements and help your facility to minimize the risk of exposure to chemicals, reduce pest activity and train your staff on proper preventive pest control tactics.
We also know how important it is for your provider to interact well with patients and staff. That's why you can count on regular, reliable communication to make sure you, your staff and your Orkin Commercial Pest Specialist are working together toward the best results
Orkin Commercial Services for Health Care
We understand pest management challenges are unique to every commercial environment, so our products and services are tailored to your industry. See below for more information on Orkin's solutions for health care.
Free Consultation from Orkin Commercial
What to learn more about Healthcare Precision Protection™? Request a free consultation today. Let us work with you to develop an Integrated Pest Management (IPM) program that meets your specific needs.