Pest & Termite Treatment Service for
CO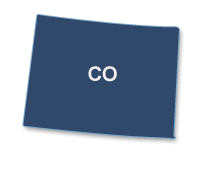 Although your pest problem may be specific to your region and the season, new pests can threaten your home throughout the year. That's why Orkin's pest control specialists tailor a solution to your exact situation—making sure you get maximum protection with minimum exposure.
Orkin treats year-round in your neighborhood or residential area for pests like ants, bedbugs, bees, centipedes, earwigs, fleas, flies, hornets, mice, mosquitoes, roaches, rats, ticks, spiders, all types of termites, wasps and more. With more than 400 branches nationwide, the best-trained professionals anywhere will develop a customized solution to suit your unique needs. It's why almost 2 million customers choose Orkin.
Select your city to see local Orkin branch offices, available services and contact information to schedule service now. For an estimate or home inspection, don't just call an exterminator. Call an expert. The Orkin Man™.
AURORA

Branch #883

10691 E. Bethany Dr, Suite 850

Services:

Serving Aurora, Byers, Denver, Franktown, Kiowa, Larkspur, Littleton, Louviers, Parker, Sedalia, Strasburg, Watkins

COLORADO SPRINGS

Branch #888

1902 Aerotech Dr., Suite 130

Colorado Springs, CO  

80916

Services:

Pest Control

Termite Control

Serving Alamosa, Coaldale, Cotopaxi, Florence, Fountain, La Junta, Las Animas, Penrose, Rye, Swink, U.S.A.F. Academy, Walsenburg

DENVER

Branch #890

1511 W. Bayaud Ave.

Services:

Pest Control

Termite Control

Serving Dacono, Denver, Evergreen, La Salle, Masonville

DENVER COMMERCIAL

Branch #897

11025 Dover St., Suite 1700b

Westminister, CO  80021

Phone:(877) 250-1652

Fax:(303)460-8388

Services:

Termite Control

Pest Control

Serving Allenspark, Conifer, Evans, Firestone, Glen Haven, Golden, Hudson, Johnstown, Lucerne, Mead, Nederland, Niwot

DURANGO

Branch #884

41 Valle Escondido Dr.

Services:

Termite Control

Pest Control

Serving Arboles, Cahone, Chromo, Durango, Mancos, Naturita, Norwood, Placerville, Rico, Silverton, Telluride, Towaoc

GRAND JUNCTION

Branch #892

715 4th Ave.

Grand Junction, CO 

81501

Services:

Termite Control

Pest Control

Serving Cimarron, Fraser, Granby, Leadville,  New Castle, Oak Creek, Olathe, Palisade, Rangely, Redvale, Somerset, Wolcott
Customer Testimonials & Reviews
The Orkin Man is excellent.
Aurora, Colo.
The Orkin Man is prompt, professional, careful, thorough and interested in giving me the best results for my investment.
Broomfield, Colo.
Thanks for coming over. Key is in the mailbox. Please put it back when you are finished. I have two dogs, as you know!!! Ruby (the little one); Buddy (large, wild one). Please don't let them out front door. Ruby will lick you to death. Buddy will jump on you to say hi. Be firm with him and say, "STAY DOWN!" Both are very friendly. Thanks a lot. Orkin Man, you have done an excellent job!! No signs of mice, but please stay on it. It is nice to have my house back!!
Aurora, Colo.
The Orkin Man was genuinely concerned about ridding us of our cockroach problem, which was generated by the same issue at our neighbor's house. He secured a contract with them too, to help keep our home roach free.
North Denver, Colo.
Your Orkin Man worked around our schedule, which is almost unheard of these days. On several occasions, he would come on Saturday. Believe me when I say he deserves a round of applause for a job well done.
Denver, Colo.