Pest & Termite Treatment Service for
CT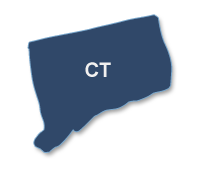 Although your pest problem may be specific to your region and the season, new pests can threaten your home throughout the year. That's why Orkin's pest control specialists tailor a solution to your exact situation—making sure you get maximum protection with minimum exposure.
Orkin treats year-round in your neighborhood or residential area for pests like ants, bedbugs, bees, centipedes, earwigs, fleas, flies, hornets, mice, mosquitoes, roaches, rats, ticks, spiders, all types of termites, wasps and more. With more than 400 branches nationwide, the best-trained professionals anywhere will develop a customized solution to suit your unique needs. It's why almost 2 million customers choose Orkin.
Select your city to see local Orkin branch offices, available services and contact information to schedule service now. For an estimate or home inspection, don't just call an exterminator. Call an expert. The Orkin Man™.
EAST BERLIN

Branch #993

105 Clark Dr.

Services:

Pest Control

Termite Control

Serving Enfield, Jewett City, Killingworth, Ledyard, Litchfield, Mashantucket, Newington, North Windham, South Britain, Stafford, Washington, Windsor

MONROE

Branch #984

200 Main St., Unit C

Services:

Pest Control

Termite Control

Serving Bridgeport, Cos Cob, Greens Farms, New Haven, Old Greenwich, Sandy Hook, Southport
Customer Testimonials & Reviews
Our company is very happy with the service Orkin provides. An infestation of mice occurred when empty buildings in our neighborhood were torn down. The Orkin Man came out and did a thorough analysis of our problem. He then set up an aggressive program to control these pests. After discussing this problem with us in detail, he recommended several maintenance procedures that would help with the eradication of mice. Since we are USDA-inspected, there is zero tolerance for rodents in our meat processing facility, and we had a very serious problem. He took us under his wing and made us part of a team to control this problem. The Orkin Man doesn't just come and go; he takes the time to discuss procedures with us. We don't feel isolated or helpless in this situation; rather we are taking positive steps with Orkin to continue in a business of providing safe and healthful food to our customers.
Stratford, Conn.
I just want to tell you what a great job our Orkin Man does. He is incredible. Just yesterday afternoon I called Orkin because I found a dead rat in our yard. Within hours he called me back and was at our house first thing the next morning addressing our problem and putting my wife at ease.
Stratford, Conn.
We appreciate the Orkin Man's professionalism, excellent attitude and competence in performing his duties.
Stratford, Conn.