Pest & Termite Treatment Service for MI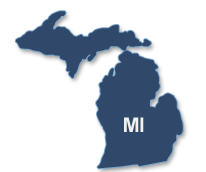 Although your pest problem may be specific to your region and the season, new pests can threaten your home throughout the year. That's why Orkin's pest control specialists tailor a solution to your exact situation—making sure you get maximum protection with minimum exposure.
Orkin treats year-round in your neighborhood or residential area for pests like ants, bedbugs, bees, centipedes, earwigs, fleas, flies, hornets, mice, mosquitoes, roaches, rats, ticks, spiders, all types of termites, wasps and more. With more than 400 branches nationwide, the best-trained professionals anywhere will develop a customized solution to suit your unique needs. It's why almost 2 million customers choose Orkin.
Select your city to see local Orkin branch offices, available services and contact information to schedule service now. For an estimate or home inspection, don't just call an exterminator. Call an expert. The Orkin Man™.
AUBURN HILLS

Branch #547

2668 Lapeer Rd.

Auburn Hills, MI 48326

Phone :(877) 250-1652

Fax :(248) 371-1805

Services:

Termite Control

Pest Control

Serving Davisburg, Drayton Plains, Huntington Woods, Lakeville, Milford, Oakland, Oxford, Pontiac, Royal Oak, South Lyon, Walled Lake, White Lake

BEULAH

Branch #941

137 S. Benzie Blvd.

Beulah, MI 49617

Phone :(877) 250-1652

Fax :(231) 882-7157

Services:

Termite Control

Pest Control

Serving Boyne City, Copemish, Curtis, Gaylord, Interlochen, Mackinac Island, Mackinaw City, Maple City, Millersburg, Naubinway, Rogers City, South Boardman

CHESTERFIELD

Branch #548

46413 Continental Dr.

Chesterfield, MI 48047

Phone :(877) 250-1652

Fax :(586) 949-0303

Services:

Termite Control

Pest Control

Serving Algonac, Brown City, Clinton Township, Fair Haven, Fort Gratiot, Goodells, Harper Woods, Highland Park, Melvin, Peck, Romeo, Saint Clair Shores

CLIO

Branch #549

500 S. Mill St., Suite 8

Clio, MI 48420

Phone :(877) 250-1652

Fax :(810) 687-4008

Services:

Termite Control

Pest Control

Serving Atlas, Attica, Columbiaville, Corunna, Davison, Flint, Hadley, Imlay City, Lennon, Montrose, North Branch, Swartz Creek

COLDWATER

Branch #948

666 E. Chicago Rd.

Coldwater, MI 49036

Phone :(877) 250-1652

Fax :(517) 279-7607

Services:

Termite Control

Pest Control

Serving Addison, Cement City, Clayton, Colon, Frontier, Leonidas, Mendon, Moscow, Nottawa, Palmyra, Quincy, Sand Creek

DETROIT COMMERCIAL

Branch #693

20998 Bridge St.

Southfield, MI  48034

Phone: (877) 250-1652

Fax: (248) 358-1044

Serving Auburn Hills, Armada, Grosse Pointe, Hazel Park, Lake Orion, New Baltimore, Northville, Ortonville, Pinckney, Plymouth, Ray, Southfield

JENISON

Branch #569

117 Old M 21

Jenison, MI 49428

Phone :(877) 250-1652

Fax :(616) 457-5783

Services:

Termite Control

Pest Control

Serving Ada, Baldwin, Belmont, Chase, Holton, Hubbardston, Lake Odessa, Lakeview,  Marne, Montague, Pentwater, White Cloud

LANSING

Branch #551

5236 Dumond Ct., Suite E

Lansing, MI 48917

Phone :(877) 250-1652

Fax :(517) 485-0854

Services:

Termite Control

Pest Control

Serving Dewitt, East Lansing, Eaton Rapids, Grand Ledge, Holt, Jackson, Laingsburg, Munith, Perrinton, Saint Johns, Stockbridge, Webberville

PORTAGE

Branch #554

4123 E. Centre Ave.

Portage, MI 49002

Phone :(877) 250-1652

Fax :(269) 327-6805

Services:

Termite Control

Pest Control

Serving Battle Creek, Bedford, Decatur, East Leroy, Galesburg, Glenn, Hastings, Hickory Corners, New Buffalo, New Troy, Riverside, Vicksburg

SAGINAW

Branch #556

3179 Shattuck Rd.

Saginaw, MI 48603

Phone :(877) 250-1652

Fax :(989) 792-3950

Services:

Termite Control

Pest Control

Serving Bridgeport, Harbor Beach, Hope, Lake, Mikado, Millington, Munger, North Star, Omer, Rosebush, Sandusky, Sebewaing,  Standish

WAYNE

Branch #555

3769 Commerce Ct.

Wayne, MI 48184

Phone :(877) 250-1652

Fax :(734) 721-2958

Services:

Termite Control

Pest Control

Serving Allen Park, Bridgewater, Canton, Chelsea, Detroit, Dexter, River Rouge, Riverview, Salem, Westland, Wyandotte, Ypsilanti
Customer Testimonials & Review
Our company enlisted the services of Orkin upon purchasing our current building over 3 years ago. As you are aware, the downtown location is one plagued by a variety of creatures—first and foremost, cockroaches. The Orkin Man is a godsend. He is the quintessential professional. Without his probing and investigative work, we would not have our current freedom from cockroaches. I no longer have staff members screaming at the sight of one of those very large creatures. He worked with our heating/cooling vendor and discovered the point of entry for the majority of these unwelcome visitors, then set about a plan to contain the situation. We are VERY grateful! Other issues (mice and ants) were dealt with quickly and efficiently also. (Finding a mouse in your shoe is not a great way to start the day!) Just this past week, during the monthly inspection, termites were discovered in a small out-of-the-way area of the basement. The Orkin Man immediately shared the information with me so we could assess the situation and create a plan of action. We appreciate his dedication.
Kalamazoo, Mich.
What a wonderful Orkin Man! Not only does he arrive with a wonderful attitude and outgoing personality every visit, but he also researches and shares any additional information learned since the prior service. He is always very professional, thorough and pleasant!
Mt. Clemons, Mich.
When the Orkin man arrived last year, I was immediately impressed with his demeanor, dress, cheerful attitude and superb professional service. He did a thorough walk around our house, and when I asked why, he replied that it was something he always did with a new customer—no two pest problems are alike. He then proceeded to apply chemicals with the precision of a surgeon. I was impressed yet again; this was not a 'Spray, spray and drive away.' He took time to make sure it was done right. Every time the Orkin Man comes out, his demeanor is cheerful, and he really looks as if he enjoys his work. He always says 'Hi' and asks if there are any trouble areas to be aware of. He also inquires about other pest problems that we may have and offers to do an interior inspection. If making a talented Orkin Man available to your customers is an indication of the service that I can expect in future, you can be sure I'll recommend Orkin Pest Control Service to all of my family members, friends and business associates.
Ortonville, Mich.
We had a major problem with ants in our auto center. I talked to the Orkin Man about it, and he went right over to see what could be done. He handled the problem and took time to ensure the ants do not return. What makes the Orkin Man stand out is his pleasant and positive attitude. He is always willing to go the extra mile. We need more people like him.
Detroit, Mich.
I was a pleasure to do business with the Orkin Man. He knew what our problem with fleas and ants required and went about solving them both inside and out in an aggressive and thorough manner. His extra effort seems to have made a marked improvement. That, in turn, makes for a satisfied customer.
Lincoln Park, Mich.
The Orkin Man dressed well and made a pleasant first impression. He took us step-by-step through the service, taking time and explaining every point in detail. He was well-versed in his subject matter and answered all questions as truthfully and thoroughly as possible.
Grand Rapids, Mich.
You have done so much to help with my account. Thank you so much for all you've done.
Kalamazoo, Mich.
I want to write you a note and tell how pleased my husband and I are with the Orkin Man. Last month when he came for a routine call, I told him we had a hornet problem. We discussed the best time and way to treat them, so he came back at 9:30pm to spray our attic. I hope you appreciate him.
Grand Rapids, Mich.
The Orkin Man is great, courteous and sweet.
Grand Rapids, Mich.
I have been very happy with the cooperation and professionalism demonstrated in all of my dealings with Orkin and its employees.
Pontiac, Mich.