Pest & Termite Treatment Service for MS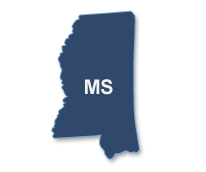 Although your pest problem may be specific to your region and the season, new pests can threaten your home throughout the year. That's why Orkin's pest control specialists tailor a solution to your exact situation—making sure you get maximum protection with minimum exposure.
Orkin treats year-round in your neighborhood or residential area for pests like ants, bedbugs, bees, centipedes, earwigs, fleas, flies, hornets, mice, mosquitoes, roaches, rats, ticks, spiders, all types of termites, wasps and more. With more than 400 branches nationwide, the best-trained professionals anywhere will develop a customized solution to suit your unique needs. It's why almost 2 million customers choose Orkin.
Select your city to see local Orkin branch offices, available services and contact information to schedule service now. For an estimate or home inspection, don't just call an exterminator. Call an expert. The Orkin Man™.
HATTIESBURG

Branch #916

2015 Hardy St.

Hattiesburg, MS 39401

Phone :(877) 250-1652

Fax :(601) 579-9170

Services:

Termite Control

Pest Control

Serving Beaumont, Eastabuchie, Ellisville, McLain, Neely, New Augusta, Petal, Purvis, Richton, Shubuta, Soso, State Line

LELAND

Branch #204

811 Highway 82, E.

Leland, MS 38756

Phone :(877) 250-1652

Fax :(662) 686-5620

Services:

Termite Control

Pest Control

Serving Belzoni, Boyle, Chatham, Grace, Lula, Marks, Moorhead, North Carrollton, Rome, Schlater, Sledge, Swiftown

LONG BEACH

Branch #206

19185 Commission Rd.

Long Beach, MS 39560

Phone :(877) 250-1652

Fax :(228) 863-9040

Services:

Termite Control

Pest Control

Serving Bay Saint Louis, Biloxi, Hurley, Lakeshore, Mc Henry, Nicholson, Ocean Springs, Pascagoula, Pass Christian, Perkinston, Stennis Space Center, Waveland

MCCOMB

Branch #931

907 S. Locust St., Suite B

McComb, MS 39648

Phone :(877) 250-1652

Fax :(601) 684-9771

Services:

Termite Control

Pest Control

Serving Brookhaven, Bude, Fayette, Hazlehurst, Mc Call Creek, Meadville, Natchez, Newellton, Osyka, Sandy Hook, Wesson, Woodville

MERIDIAN

Branch #959

1218 11th Ave.

Meridian, MS 39301

Phone :(877) 250-1652

Fax :(601) 485-3924

Services:

Termite Control

Pest Control

Serving Collinsville, Daleville, De Kalb, Decatur, Enterprise, Hickory, Little Rock, Louin, Porterville, Quitman, Rose Hill, Stonewall

RIDGELAND

Branch #210

112 Marketridge Dr.

Ridgeland, MS 39157

Phone :(877) 250-1652

Fax :(601) 957-2037

Services:

Termite Control

Pest Control

Serving Braxton, Byram, Holly Bluff, Magee, Pearl, Pinola, Pocahontas, Puckett, Ridgeland, Sharon, Taylorsville, Walnut Grove

TUPELO

Branch #216

2001 McCullough Blvd.

Tupelo, MS 38801

Phone :(877) 250-1652

Fax :(662) 844-9443

Services:

Termite Control

Pest Control

Serving Aberdeen, Farrell, Gattman, Golden, Holcomb, Iuka, Rena Lara, Sherman, Shuqualak, Slate Spring, West, Woodland
Customer Testimonials & Reviews
The Orkin Man we have now is excellent. Also, the one we had previously was superior to anyone prior. He was unbelievable. He found so many things that we didn't know needed to be addressed.
Jackson, Miss.
I wish to give high praise to the Orkin Man for the termite treatment at my house last week. He is well-organized, efficient and courteous. I felt confident that he was an experienced professional and a creative problem-solver. He worked hard and steady for over 2 hours and then explained to me all he had done. I was also impressed by another Orkin Man. He presented the proposed contract in an understandable way and patiently answered all my questions.
Gulfport, Miss.
The Orkin Man came to my home to inspect for moisture damage. We tried several other companies, but none of them could help us. He explained Orkin's programs and was courteous, efficient and very willing to please. It was a pleasure doing business with him.
Hattiesburg, Miss.
We would like to express our sincere appreciation for the coloring books you brought to our children at the Treatment and Training Center. They spend many hours coloring in them.
Jackson, Miss.
This is a note I should have sent before now to tell you how impressed I was with the Orkin Man. He not only was most knowledgeable, enthusiastic and personable but really extended himself to answer questions, to offer information, to demonstrate and to be a real salesman for Orkin and its services in general. You are fortunate, indeed, to have such an employee.
Hattiesburg, Miss.
I want to tell you that I think the Orkin Man is one of the nicest, most accommodating young men I have ever known. Congratulations for having a person like him as your representative.
Jackson, Miss.
Several pest control companies tried in the past to eliminate the wasps living in the cedar shakes covering the house. No one was successful until the Orkin Man.
Vicksburg, Miss.
On April 13, I received a phone call from a customer. She called to commend the Orkin Man for stopping in the rain and changing a flat tire for her. Let's put it this way: As a service company, Orkin has reached out and touched someone. Once again, I would like to commend the Orkin Man on a job well done.
Gulfport, Miss.
Not only did he display a caring attitude, but the Orkin Man let us know that he was willing and able to assume the responsibility of resolving our issue. Please know how very much we appreciate his efforts and your company.
Hattiesburg, Miss.
The Orkin Man's manner is professional, and he communicates clearly and honestly with the customer. I sincerely appreciated his responsible service.
Hattiesburg, Miss.