Pest & Termite Treatment Service for
NJ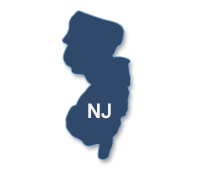 Although your pest problem may be specific to your region and the season, new pests can threaten your home throughout the year. That's why Orkin's pest control specialists tailor a solution to your exact situation—making sure you get maximum protection with minimum exposure.
Orkin treats year-round in your neighborhood or residential area for pests like ants, bedbugs, bees, centipedes, earwigs, fleas, flies, hornets, mice, mosquitoes, roaches, rats, ticks, spiders, all types of termites, wasps and more. With more than 400 branches nationwide, the best-trained professionals anywhere will develop a customized solution to suit your unique needs. It's why almost 2 million customers choose Orkin.
Select your city to see local Orkin branch offices, available services and contact information to schedule service now. For an estimate or home inspection, don't just call an exterminator. Call an expert. The Orkin Man™.
CHERRY HILL

Branch #318

100 Dobbs Ln., Suite 207

Services:

Pest Control

Termite Control

Serving Atlantic City, Belmar, Brick, Bridgeton, Cherry Hill, Clementon, Cookstown, Fairton, Hazlet, Paulsboro, Shiloh, Shrewsbury

WAYNE

Branch #958

Services:

Pest Control

Termite Control

Serving Annandale, Belvidere, Blairstown, Buttzville, Glasser, Glenwood, Hampton, Johnsonburg, Stillwater, Vernon, Washington, Whitehouse Station

WOODLAND PARK

Branch #311

95 Lackawanna Ave.

Services:

Pest Control

Termite Control

Serving Bogota, Cedar Grove, Chatham, Emerson, Englewood, Englewood Cliffs, Haworth, Ironia, Metuchen, Netcong, Rutherford, Union
Customer Testimonials & Reviews
As situations occur, all concerns are addressed above and beyond expectations.
Atlantic City, N.J.
The Orkin Man motioned for us to pull onto the shoulder of the road because something was wrong with our car. We had no indication of trouble, but when we stopped, steam poured out of the hood. A radiator hose had split, and we had lost all of the antifreeze and water. He offered to call our Motor Club for us on his car phone and stayed with us until the tow truck arrived. He was very kind and helpful. We are very thankful that the Orkin Man so willingly gave his time to ensure we got home safely.
Pennsauken, N.J.
Upon realizing that I had centipedes, my bags were packed, and I was ready to leave! The Orkin Man knew I was upset about the bugs and did everything he could to make me feel comfortable. He was extraordinarily friendly, knowledgeable and fun to be around. Thanks for sending him to my rescue!
Pennsauken, N.J.
No wonder you're the world's largest.
Pennsauken, N.J.
Our Orkin Man's bubbling personality and dedication to his work has been a pleasure for our management team and a credit to Orkin.
Pennsauken, N.J.
I am writing to express my appreciation for the time and effort the Orkin Man spent inspecting my home and answering my questions. He was also polite and knowledgeable.
Elizabeth City, N.J.
In addition to the Orkin Man's reliability and professionalism, we are quite satisfied with the type and quality of service that he provides for my family and me. In our eyes, he is reliable, efficient, personable and deserves management's commendation for the fine work.
Pennsauken, N.J.