Pest & Termite Treatment Service for
TN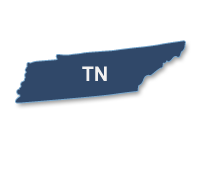 Although your pest problem may be specific to your region and the season, new pests can threaten your home throughout the year. That's why Orkin's pest control specialists tailor a solution to your exact situation—making sure you get maximum protection with minimum exposure.
Orkin treats year-round in your neighborhood or residential area for pests like ants, bedbugs, bees, centipedes, earwigs, fleas, flies, hornets, mice, mosquitoes, roaches, rats, ticks, spiders, all types of termites, wasps and more. With more than 400 branches nationwide, the best-trained professionals anywhere will develop a customized solution to suit your unique needs. It's why almost 2 million customers choose Orkin.
Select your city to see local Orkin branch offices, available services and contact information to schedule service now. For an estimate or home inspection, don't just call an exterminator. Call an expert. The Orkin Man™.
BLOUNTVILLE

Branch #352

2000 Highway 75

Blountville, TN 37617

Services:

Termite Control

Pest Control

Serving Andover, Appalachia, Bristol, Castlewood, Elizabethton, Haysi, Johnson City, Mendota, Nickelsville, Rogersville, Saint Paul, Shady Valley

CHATTANOOGA

Branch #420

5959 Shallowford Rd, Suite 339

Chattanooga, TN 37421

Services:

Termite Control

Pest Control

Serving Benton, Crandall, Flintstone, Fort Oglethorpe, Guild, Lupton City, Pelham, Tennga, Trion, Varnell, Whiteside

COOKEVILLE

Branch #356

890 W. Jackson St.

Cookeville, TN 38501

Services:

Termite Control

Pest Control

Serving Allred, Gordonsville, Lancaster, Monroe, Monterey, Pleasant Hill, Quebeck, Smartt, Sparta, Viola, Whitleyville, Wilder

KNOXVILLE

Branch #360

4333 Papermill Dr.

Knoxville, TN 37909

Services:

Termite Control

Pest Control

Serving Andersonville, Briceville, Clinton, Del Rio, Fountain City, Halls, Harriman, Kingston, Knoxville, La Follette, Lake City, Morristown, Newport, Oak Ridge, Powder Springs, Powell, Speedwell, Tazewell

MADISON

Branch #431

925 Myatt Industrial Dr.

Madison, TN 37115

Services:

Termite Control

Pest Control

Serving Big Rock, Centerville, Goodlettsville, Kingston Springs, Lyles, Madison, McEwen, Mount Juliet, New Johnsonville, Palmyra, Stewart, White House

MARYVILLE

Branch #362

1716 Triangle Park Dr.

Maryville, TN 37801

Services:

Termite Control

Pest Control

Serving Alcoa, Coker Creek, Gatlinburg, Kodak, Loudon, Louisville, Madisonville, Maryville, Pigeon Forge, Sweetwater, Vonore, Walland

MEMPHIS

Branch #433

2170 Business Center Dr., Suite 2

Memphis, TN 38134

Services:

Termite Control

Pest Control

Serving Arlington, Bath Springs, Brunswick, Guys, Lexington, Maury City, Medina, Springville, Tipton, Trezevant, Union City, Waterford

MURFREESBORO

Branch #434

420 W. Burton St.

Murfreesboro, TN 37130

Services:

Termite Control

Pest Control

Serving Auburntown, Culleoka, Iron City, Lafayette, Lawrenceburg, Lynnville, Mulberry, Murfreesboro, Shelbyville, Summertown, Wartrace, Winchester

NASHVILLE

Branch #436

3710 Nolensville Rd.

Nashville, TN 37211

Services:

Termite Control

Pest Control

Serving Fairview, Nashville, Nolensville
Customer Testimonials & Reviews
Every time my Orkin Man calls me back, he is very courteous and polite.
Knoxville, Tenn.
I write you this note in reference to extraordinary service performed by an Orkin Man. He went to my house for our bimonthly service call. Upon entering the property, he noticed water leaking from the back corner of the house. He called to notify me and, with my permission, took actions to help the situation. This Orkin Man rearranged furniture to locate the leak in our heating system and figured out exactly where we had two ruptured pipes. He called back, apprised me of the situation, and made sure I had a plumber en route to the scene. This man literally stopped a river flowing through my living room. He then went about his business and completed his Orkin duties. I wanted to buy him dinner or give him a tip, but he declined and simply said it was his pleasure to help. I am fairly certain that if this situation had not been taken care of by the Orkin Man, I would have been in store for many more ruptured pipes and further water damage to the rest of the house. It is employees like this who keep my loyalty with Orkin. Orkin Pest Control has provided general pest control services to our district for the past several years. We are very pleased with the level of service. The Orkin staff is a pleasure to work with. They always handle issues in a prompt, courteous and professional manner. In early 2009, we contracted with Orkin to rid our home of roaches. This was a nightmarish problem. The Orkin Man's attitude was top notch. His actions proved he knew what to do and how to do it. He was not only professional on the job, but a gentleman during his interactions with us.
Columbus, Tenn.
I have had several Orkin Men, but the best is my current one. I found several spiders and beetles in my home and called Orkin. He came immediately to spray. He demonstrated great concern for me and my home, and I appreciate him greatly.
Memphis, Tenn.
Our Orkin Man is the most courteous and helpful I have met in my 25 years as an Orkin customer. He was very courteous and concerned for me as a person. Keep up the good work!
Brentwood, Tenn.
Both my husband and I found the Orkin Man to be extremely courteous and efficient in his work. So rare these days! Hats off to Orkin for hiring the caliber of men it does.
Cookeville, Tenn.
It was a pleasure to have the Orkin Man in our home with such enthusiasm. Orkin should be proud of the interest he takes in customers.
Knoxville, Tenn.
After a termite inspection, I mentioned an odor coming from the garage. The Orkin Man inspected and found the decaying remains of a 6-foot-long boa constrictor in the ceiling rafters. He removed the snake and sprayed a disinfectant. It was a very unpleasant task. I can't help but praise a man like that.
Knoxville, Tenn.
We returned from out of town and were unable to get up a hill about a mile from our home. We were walking and carrying a bag when the Orkin Man came by. He stopped, turned around and drove us up our steep hill—and this in heavy snow! Then, he cheerfully went about his work. Orkin is fortunate to have such an employee, one who goes the 'extra mile.' We've used your company in several places and are fans.
Nashville, Tenn.
We want to express our appreciation for the efficient and courteous attitude of the Orkin Man. The dedication to his work was obvious, and we were pleased. It is employees like this who keep us recommending your company to our friends.
Cookeville, Tenn.
On a blistering afternoon, the Orkin Man stopped and changed a tire for us. Needless to say, nothing could have repaid his kindness and courtesy. I'm sure my sister returned to her home in Spain, as I did to mine in Ohio, impressed by the knowledge that Tennessee's young men are still as gallant as we remember. Orkin is fortunate to have a representative of this caliber.
Jackson, Tenn.
Thank you for coming and talking to us about the different kinds of insects. The pamphlets will be very helpful in our studies. Now we know more than we used to.
Memphis, Tenn.
This letter is to inform you of the excellent service I received from the Orkin Man during the past 3 years. I understand his route is changing. He's always been prompt, courteous and very helpful in serving us. He became a trusted friend, and I want Orkin to know how pleased we were with his service. You will have to look long and hard to find a better representative for your company.
Johnson City, Tenn.
Since the branch manager came, our problem is rectified, and we are very satisfied customers. We thought you should know what an excellent job he did for us.
Maryville, Tenn.