Pest & Termite Treatment Service for
VT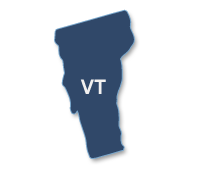 Although your pest problem may be specific to your region and the season, new pests can threaten your home throughout the year. That's why Orkin's pest control specialists tailor a solution to your exact situation—making sure you get maximum protection with minimum exposure.
Orkin treats year-round in your neighborhood or residential area for pests like ants, bedbugs, bees, centipedes, earwigs, fleas, flies, hornets, mice, mosquitoes, roaches, rats, ticks, spiders, all types of termites, wasps and more. With more than 400 branches nationwide, the best-trained professionals anywhere will develop a customized solution to suit your unique needs. It's why almost 2 million customers choose Orkin.
Select your city to see local Orkin branch offices, available services and contact information to schedule service now. For an estimate or home inspection, don't just call an exterminator. Call an expert. The Orkin Man™.
SOUTH BURLINGTON

Branch #996

2 Greentree Dr.

South Burlington, VT 05403

Services:

Termite Control

Pest Control

Serving Bridport, Concord, Craftsbury, East Randolph, Eden, New Haven, Rutland, Strafford, Troy, Waterbury, West Newbury, Woodstock
Customer Testimonials & Reviews
I recently discovered mud wasps and paper wasps in several places on the outside of my home. Being allergic (and terrified) of wasps, I called Orkin to schedule service. The Orkin Man came just 2 days later, on Sept. 17. I write to tell you how impressed I was with the service provided. He was very professional, yet able to explain things in layman's terms, so I could more easily understand them. He was quite affable and answered all of my questions. He alleviated my fears about both the wasps themselves and about the product used to exterminate them. I have two cats that go outside and was worried about them coming into contact with the product. After speaking with him, I was quite confident in bringing my cats outside the next day. We weren't bothered by any wasps and suffered no ill effects whatsoever from the product. I am very happy with the Orkin service and will recommend it to my friends and coworkers.
Burlington, Vt.