Pest & Termite Treatment Service for
WA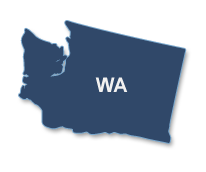 Although your pest problem may be specific to your region and the season, new pests can threaten your home throughout the year. That's why Orkin's pest control specialists tailor a solution to your exact situation—making sure you get maximum protection with minimum exposure.
Orkin treats year-round in your neighborhood or residential area for pests like ants, bedbugs, bees, centipedes, earwigs, fleas, flies, hornets, mice, mosquitoes, roaches, rats, ticks, spiders, all types of termites, wasps and more. With more than 400 branches nationwide, the best-trained professionals anywhere will develop a customized solution to suit your unique needs. It's why almost 2 million customers choose Orkin.
Select your city to see local Orkin branch offices, available services and contact information to schedule service now. For an estimate or home inspection, don't just call an exterminator. Call an expert. The Orkin Man™.
EVERETT

Branch #758

2207 Everett Ave.

Services:

Termite Control

Pest Control

Serving Baring, Blaine, Custer, Edmonds, Index, Lake Stevens, Marblemount, Mill Creek, Nooksack, North Lakewood, Point Roberts, Sultan

FIFE

Branch #762

5013 Pacific Highway East, Suite 12

Services:

Termite Control

Pest Control

Serving Amanda Park, Auburn, Burton, Glenoma, Hoodsport, Hoquiam, Seabeck, Shelton, Silver Creek, Southworth, Sumner, Suquamish

KENT COMMERCIAL

Branch #662

25400 74th Ave., S.

Serving Auburn, Bonney Lake, Duvall, Kirkland, Noqualmie Pass, Redmond, Skykomish, Sumner, Tacoma, Tracyton, Vaughn, Wilkeson

SPOKANE

Branch #755

111 N. Vista Rd, Suite 7F

Services:

Termite Control

Pest Control

Serving Bayview, Bonners Ferry, Brewster, Burbank, Klickitat, Mabton, Mesa, Spangle, Wallula, Wellpinit, Wilbur

TUKWILA

Branch #243

925 Industry Dr., Bldg. 27A

Tukwila, WA 98188

Services:

Termite Control

Pest Control

Serving Auburn, Bellevue, Black Diamond, Burton, Carnation, Duvall, Fall City, Federal Way, Hobart, Kent, Kirkland, Maple Valley, Medina, Mercer Island, North Bend, Pacific, Ravensdale, Redmond, Redondo, Renton, Snoqualmie, Tacoma, Woodinville
Customer Testimonials & Reviews
Our Orkin man is a nice guy.
Spokane, Wash.
We're very happy.
Tacoma, Wash.
I write to express our appreciation of the Orkin Man. We suspected our home became infested with carpenter ants in March of last year. An inspection confirmed this. We contracted with Orkin to eliminate the problem, and for the past several months, the Orkin Man provided our home with monthly service. His initial visit included a discussion of the services he would perform, the most convenient time available for us, and things we could do to ensure the best results for the service. He is a courteous, knowledgeable employee who arrives at our home promptly and performs his job efficiently with a minimum amount of disruption to our residence. We sincerely appreciate his expertise. He is conscientious, personable and loyal which marks him as a true professional who is a credit to your organization.
Tacoma, Wash.
The Orkin Man's approach, honesty and sincerity were impressive. I also compliment the effort and conscientiousness in which two other Orkin Men performed their duties. I was well-pleased and contracted for the monthly pest control and am also well-pleased with that service.
Seattle, Wash.
The Orkin Man is very knowledgeable and always keeps us informed. His response time is super!
Lynnwood, Wash.