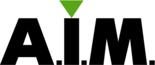 THE ORKIN SERVICE DIFFERENCE – A.I.M.
Why Choose Orkin?
Because effective pest management is a process, not a one-time event. Orkin's proprietary approach is a collaborative, ongoing cycle of three critical activities that help keep pests in their place. We call this the Orkin A.I.M. solution. All exterminators are not necessarily experts. Experience and training make the difference. Orkin has over 100 years of experience, the industry's best training and environmentally responsible methods. The Orkin Man™ undergoes rigorous training on the latest technology and responsible treatments. At Orkin, we strive to provide the most effective and customized treatments for all kinds of pests. Guaranteed.
As one of the premier pest control companies in the industry, we offer advanced pest protection that includes:
ASSESS
Comprehensive Inspections—We detect any environmental issues or structural conditions conducive to pests.
IMPLEMENT
Focus on Prevention—When we can, we start with exclusion, sanitation and other nonchemical options.
Environmentally Responsible Methods—If a product is needed, your Orkin Man selects the most effective treatment with the least impact on the environment.
MONITOR
Ongoing Protection—During regular service inspections, your Orkin Man monitors for signs of pest activity, looks for pest-conducive conditions, and ensures that your program is working. Orkin's ongoing protection is focused on prevention and potential points of entry.
Documentation and Communication—After each service, your Orkin Man documents all services performed, pest activity, ways to correct problems and any recommendations.
That's the Orkin Solution.
The Orkin Guarantee
When we treat your home for pests, we'll give you a customized solution based in science. But if those pests return between visits, we'll come back at no extra charge. And if we're unable to solve your pest problem to your satisfaction, we'll refund your last service payment as long as you're a customer. Don't just call an exterminator, call an expert. The Orkin Man.