Protecting more than just your home
Left untreated, termites can literally eat up the equity in your home. According to the National Pest Management Association, termites cost Americans more than $5 billion in damages each year. That's more than fire and flooding combined. And their destruction knows no bounds because any home, regardless of its construction type, can offer the ideal combination of warmth, moisture, and food for a termite attack. Additionally, many homeowners' insurance plans won't cover any of the damage. Not having protection can lead to problems when selling a home, since many lending institutions require a termite bond before lending money to home buyers.
What to Expect From Your Orkin Man
We A.I.M. to Get the Job All Done Year Round.
Since 1901, we have taken termite control seriously and have millions of satisfied customers to prove it. We use the latest science and technology to test new and innovative products to help protect your home from termites so they don't eat you out of house and home.
Each home is unique.
Whether you have a termite problem or just want to protect your home from possible invaders, our integrated A.I.M® pest protection process works to assess your home, implement solutions, and monitor potential termite problems.
How our A.I.M. process works…
1Assess
[ A.I.M. ]
Inspection
If you have seen evidence of termites, The Orkin Man® will come and inspect your home. The Orkin Man® will perform a thorough examination of your home by checking your basement or crawlspace for moisture, your foundation for wood debris, and other risk areas that may attract an infestation. Your Orkin Man utilizes state-of-the-art equipment such as IR thermometers, moisture meters, and termite detection systems to help him scientifically assess your home. When he's done, you will receive our recommendation, complete with customized digital diagrams and an Orkin Inspection Report outlining problems we identified, as well as a recommended plan to protect your home from termites.
Your Orkin Man utilizes state-of-the-art equipment such as IR thermometers, moisture meters, and termite detection systems…
Termite Control
2Implement
[ A.I.M. ]
Getting The Job Done
If The Orkin Man finds a termite infestation or the potential for one, he will discuss the best solution for your situation. Termidor® Liquid Treatment
This solution works inside, outside, and within the foundation to provide a protective area around your home.
The treatment offers immediate protection as well as protection from future infestations throughout the duration of the protection plan.
We use application flowmeters to record the amount of termiticide used in each area and the cumulative total recommended after each treatment, to deliver the precise amount needed.
Dry Foam And OrkinFoam
These solutions are used to treat voids and spaces in exterior and interior walls, under slabs, around pipes, and for certain surfaces.
OrkinFoam treatments expand to reach critical areas, providing extra coverage and protection against termites.
The ultralow moisture content in Orkin Dry Foam® helps prevent it from soaking through and damaging your drywall.
Sentricon® Bait and Monitoring
Sentricon® targets at-risk locations around your home such as, old tree stumps, moist soil, irrigation sprinkler heads, roof downspouts and other moist areas.
The bait present at bait stations disrupts the molting process termites require for growth — targeting the source of the problem.
Sentricon® provides ongoing protection against future termite infestations without any drilling or damage to your landscape.
At the end of your service, he will fill out a Termite Control Service Ticket that outlines exactly what he did and when he'll be back to check on your progress.
We're serious about our tools
Telescoping Inspection Mirror
Aerosol Application System
Ultraviolet and LED Flashlight
HEPA Filtered Insect Collector
Termite Control
3Monitor
[ A.I.M. ]
A Year-Round Solution
After your treatment, your Orkin Man will implement a Continuous Termite Protection Plan to monitor and help protect your home for any future signs of termite activity. Your plan will also include a Re-treatment Program. That way, in the unlikely event that termites invade your home following our visit, the Orkin Man will also return to battle the problem at no additional charge.
He will check for new pests while monitoring the status of previous treatments.
Termite Control
The Orkin Guarantee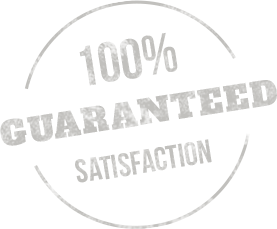 We're Not Satisfied Until You're Satisfied.
If termites return to your home following a treatment, your Orkin Man will re-treat the problem at no additional charge. If you're not completely satisfied with your termite program's results, simply write to Orkin within 30 days of your initial treatment. If Orkin is unable to rectify the problem within 30 days of written notification, we guarantee to refund your initial treatment charge and any prepaid renewal.
We won't let termites eat you out of house and home.
In addition to bugging you, termites pose serious risks to homes. Every year, termite infestations cost homeowners over five billion dollars in damages. When it comes to termites, "out of sight" shouldn't mean "out of mind." Even though signs of a termite infestation are difficult to spot, we know what to look for. Termites may run, but they can't hide from your Orkin Man.
Lucky for You,We Know Our Pests.
With over 70 years of experience, we work to deliver unique solutions — rooted in science — that protect every home. With award-winning training and advanced technology, your Orkin Man will look for conditions that invite termites, tackle current infestations, and stop the life cycle to prevent future invaders. With extensive training in all areas of termite control combined with industry-leading technology, your Orkin Man will know the type of termites you have and how best to get rid of them.
Why Orkin?
Termites Aren't the Only Experts at What They Do.
Termites have perfected their skill, but so have we. By using Science, Research, Technology, and Training, we know termites won't stand a chance against the Orkin Man.
Science

Orkin's pest protection process, solutions, and tools are backed by science. We believe we have to know bugs to get rid of them properly. Therefore, we have entomologists, chemists, wildlife biologists, and microbiologists on staff to keep us up to date with the latest research and technology so we can handle your pest problem.

Research

We partner with the best researchers and entomology departments all over the country so we stay at the top of our field. Whether it's partnering with the CDC or the top universities such as Purdue, Texas A&M, and University of Florida, we work with the best to learn about pests so we can keep them in their place.

Technology

Our Orkin Men use the latest (and coolest) science and technology available to tackle your pest problems including moisture meters, telescoping cameras, heavy-duty vacuums, UV lights, and termite detection systems. These tools give your Orkin Man an advantage over other pest control companies — and pests.

Training

Our people are the best in the business. We pride ourselves on providing all of our technicians with extensive training, led by our dedicated team of scientists. Every Orkin Man is required to complete a minimum of 160 hours of hands-on training — all in the first year on the job. Because of this, our training program has consistently been recognized in Training magazine's prestigious Top 125 list every year since 2003.