26,000+ Sq Ft
The Rollins Learning Center, a multi-million dollar training facility in Atlanta, is the pest control industry's state-of-the-art distance and hands on training center. Its blended approach to learning includes classes, field learning, and an interactive internet-based system that reaches employees worldwide.
We use simulated environments for training.
Hands on training
The 26,000 plus-square-foot facility include simulated environments for hands-on training during classroom instruction for branch manager trainees, manager development, commercial account management, and residential sales inspector classes.
The training environments include an outdoor pavilion and a
full-size house.
Environments
The training environments also have a commercial kitchen, bakery, hotel room, hospital room, locker room, pharmacy, restaurant, supermarket, warehouse, dining room, bar, garden center, and roof on grade. These areas help trainees acquire an integrated pest management (IPM) approach to service delivery, ensuring that pest damage is managed by the most economical means, and with the least possible hazard to people, property, and the environment.
These areas help trainees acquire an integrated pest management (IPM) approach…
We're serious about our tools
Termite Pavilion and Home
Two Areas
The first area has more than 50 learning stations, which represent various foundation types and construction materials commonly encountered by termite specialists and residential sales inspectors in the workplace. Learners identify construction elements, avenues for pest entry, conditions conducive to infestations, and treatment challenges.
The second area is a slab structure for practicing vertical drilling, horizontal drilling, and liquid/foam application. The Rollins termite pavilion is considered to be highly innovative and was used as the model for other pavilions that were recently built at major universities.
Your Orkin Man will make sure he heads off seasonal pests and
ensure the long-term success

of your service.
The Orkin Guarantee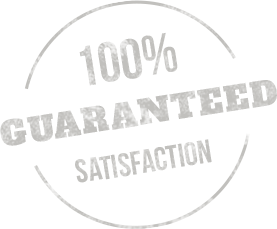 We're Not Satisfied Until You're Satisfied.
If pests return between The Orkin Man's scheduled visits, he'll come back at no extra charge. And if Orkin's unable to solve your pest problem, we'll refund your last service payment as long as you're a current Orkin customer.
With Orkin,
pests don't stand a chance.
In addition to bugging you, pests pose serious risks to your health and property – all year long. Cockroaches, mosquitoes, rodents carry various diseases so it's important to keep them in their place. No matter what season it is, they will sneak into your home searching for food, water, and a comfortable habitat. Keeping them out of your home is not a one-time event – it's a year-round process. Our pest control technicians work to deliver solutions – rooted in science – that protect every home.
Lucky for You,
We Know Our Pests.
With award-winning training and advanced technology, your Orkin Man will look for conditions that invite pests, tackle current infestations, and stop the life cycle to prevent future invaders. With over 160 hours of training just in the first year, your Orkin Man will know the classification and behavior of all home pests so he can target his solution against the most common pests such as termites, bed bugs, cockroaches, mosquitoes, rodents, and more.
Why Orkin?
Pests Aren't the Only
Experts

at What They Do.

Pests have perfected their skill, but so have we. The only way to beat pests at their own game is to create P.E.S.T.s of our own. By using Partners, Expertise, Science, and Training, we know the pests in your home won't stand a chance against the Orkin Man.



Science

Orkin's pest protection process, solutions, and tools are backed by science. We believe we have to know bugs to get rid of them properly. Therefore, we have entomologists, chemists, wildlife biologists, and microbiologists on staff to keep us up to date with the latest research and technology so we can handle your pest problem.




Research

We partner with the best researchers and entomology departments all over the country so we stay at the top of our field. Whether it's partnering with the CDC or the top universities such as Purdue, Texas A&M, and University of Florida, we work with the best to learn about pests so we can keep them in their place.




Technology

Our Orkin Men use the latest (and coolest) science and technology available to tackle your pest problems including moisture meters, telescoping cameras, heavy-duty vacuums, UV lights, and termite detection systems. These tools give your Orkin Man an advantage over other pest control companies — and pests.




Training

Our people are the best in the business. We pride ourselves on providing all of our technicians with extensive training, led by our dedicated team of scientists. Every Orkin Man is required to complete a minimum of 160 hours of hands-on training—all in the first year on the job. Because of this, Orkin/Rollins has been recognized in Training magazine's prestigious Top 125 list for more than 10 years (2003-2014, 2017).