What is the Orkin Fight the Bite campaign?
Question: What is the Orkin Fight the Bite campaign?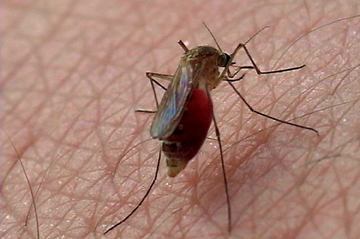 Photo of a Mosquito Biting a Human
ANSWER  Orkin created its Fight the Bite campaign to help save lives in Africa and help American homeowners reclaim their yards by waging war on mosquitoes and the deadly diseases they can carry. In cooperation with Nothing But Nets, a nonprofit group dedicated to malaria prevention in Africa, Orkin and its sister pest control companies have donated over $125,000 in 2008 and estimate at least another $120,000 in 2009. For every new mosquito customer, Orkin contributes $10 for 10,000 long lasting, insecticide-treated mosquito bed nets to be delivered to the areas of greatest need in Africa.
One hundred percent of each $10 contribution goes directly toward purchasing and distributing a net and teaching the recipient to use it properly.
---
Our Pest Library
Find out more about your suspects
Our Pest Library is full of up-to-date information on termites, ants, and cockroaches as well as more than 25 common household pests. Find out more information about their behavior, habits, and other cool facts.