Administracion de Oficinas
Su Oficina Merece el Mejor Programa de Control de Plagas

Ud. no renta a cualquiera un local comercial de su propiedad. Ud. quiere un arrendatario cuya reputación agregue valor a su propiedad. ¿No debería la reputación de su proveedor de control de plagas hacer lo mismo? Como uno de los proveedores más respetados en el ámbito del control de plagas en los Estados Unidos, Orkin entiende los desafíos únicos que afrontan los edificios de oficinas. Cuando Ud. elige a Orkin, usted no contrata a un exterminador, Ud. obtiene:
Un acceso inigualado a la experiencia y a los recursos nacionales para ayudarle a resolver los problemas de plagas que podría enfrentar.
Un proveedor con más de un siglo de experiencia, cuya meta es cumplir con todas sus necesidades en el control de plagas.
Los mejores y más capacitados especialistas de la industria del control de plagas.
Socio de la Organización BOMA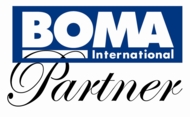 Como socio internacional de la organización BOMA,
Building Owners and Manager Association
(Asociación de Administradores y Propietarios de Edificios, BOMA por sus siglas en inglés) Orkin trabaja en estrecha colaboración con esta organización para desarrollar recursos educativos para sus miembros y clientes. Orkin también es un patrocinador orgulloso de:
U.S. Green Building Council
(organización sin fines de lucro cuya meta es construir edificios benéficos para el medio ambiente);
International Facility Management Association
(la organización más grande de administradores de propiedades, conocida como IFMA por su siglas en inglés) y
National Association of Residential Property Managers
(organización para profesionales inmobiliarios de viviendas multifamiliares y unifamiliares, conocida como NARPM por sus siglas en inglés).
Servicios Comerciales para Edificios de Oficinas
En el sector comercial, el control de plagas presenta varios desafíos, únicos y variados. Por esa razón, nuestros productos y servicios son adaptados especialmente a cada industria. Para saber más sobre cómo los especialistas de Orkin pueden ayudarlo en su negocio, haga clic en los servicios y productos catalogados abajo.
Consulta Gratis efectuada por los Especialistas de Orkin
¿Está listo para un control de plagas clase A? Para más información en como su negocio puede beneficiar de los servicios de Orkin, solicite un consulta gratis hoy. Permítanos trabajar con Ud. en el desarrollo de un programa de control de plagas no sólo efectivo sino también adaptado a las necesidades de su industria. Solicite una Consulta de
Control de Plagas