ORKIN: PEST CONTROL DOWN TO A SCIENCE®
For well over a century, Orkin has drawn the inspiration for our approach from our founder Otto Orkin – understand the behavior behind the pest and implement a plan to attack the problem at its source. Since 14-year-old Otto started his own pest control business, we've been committed to helping businesses like yours by using our expertise to stay one step ahead of pests. Free Pest Control Audit >
GET ORKIN PRECISION PROTECTION™
Orkin delivers science-based service tailored to your particular needs with our Precision Protection programs. We'll start with a comprehensive inspection to identify where you're vulnerable and what solutions will strengthen you against pests. Then we'll design an ongoing Integrated Pest Management plan customized for your business. When you choose Orkin, you get more than an exterminator. You get an expert.

We
A.I.M.

High To Ensure Success
Assess A Comprehensive Inspection
Implement Get the Job Done
Monitor An Ongoing Solution
How do we continue to deliver protection at your business? Effective pest management is a process, not a one-time event. Through a continuous cycle, we assess the situation, implement solutions and monitor the results to keep refining the program.
We Know Our Stuff.
At Orkin, we have invested millions to develop award-winning training programs for our people so you can count on your pest specialist to deliver exemplary service.
Technician Training

It's our business to know how to protect your business. That includes training in specific protocols for your industry as well as federal, state and local regulatory requirements and the application of treatment techniques that conform to industry standards. That's part of more than 160 hours of hands-on training.

Our Training Facility

Orkin's training facility is a 30,000-square-foot learning center in Atlanta, GA. The state-of-the-art facility is one of a kind and contains several simulated customer environments including a dining area, commercial kitchen and hotel room, and houses Orkin TV, a virtual classroom for our 8,000 employees.

Training Certification

Every Orkin pest control specialist is trained using our award-winning certification program that includes credited class work from Purdue University, treatment techniques and, if necessary, various specialty pest and industry-specific training.
Triple Guarantee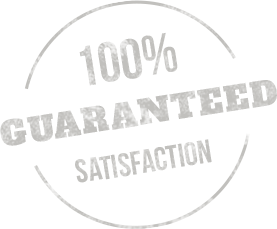 Why take a risk when you know Orkin will apply more than a century of experience to address any pest problem, all backed by one of the industry's most comprehensive guarantees?
2×24 Response Guarantee
We'll respond to your request within two hours and, if needed, have someone on-site at your facility within 24 hours – guaranteed.
Reimbursement Guarantee
Should your company be fined by a regulatory agency due solely to a pest infestation, Orkin will reimburse you the amount of the fines paid.
360° Satisfaction Guaranteed
With Orkin, your satisfaction is guaranteed on all sides with three unique 60-day guarantees.
60 days complimentary service if you're not satisfied with the way we begin our service.

60 days complimentary service if you're not satisfied at any time thereafter.

60 days complimentary regular service by another provider if you're still not satisfied.
WE'VE BEEN HERE FROM THE BEGINNING
Expertise Developed Through Years of Experience
Since 1901, Orkin has been protecting businesses by combining a deep scientific knowledge of pests with a thorough understanding of each customer's unique needs. Today, Orkin is trusted by more businesses in North America than any other pest management provider. And with more than 400 locations across the world, you can trust Orkin will provide high-quality, consistent service — no matter where you are.
We don't mean to brag, but…
Orkin has an award-winning track record in the areas of top-notch technical training, customer service, and science-based solutions including:

Training Magazine Top 125 (2003 – 2014, 2017)
For more than 10 years, Orkin/Rollins has been recognized on Training magazine's prestigious Top 125 list and has been featured among the magazine's Editor's Choice honorees.
Food Processing Readers' Choice Awards (2004, 2007, 2009)

The Food Processing Readers' Choice Awards recognize the top suppliers to the food processing industry, based on surveys of the publication's readers.

PCT/Syngenta Best-In-Class Customer Service Award (2006)

Orkin's excellent customer service beat out 73 other pest control companies in its category for this award from Pest Control Technology magazine and Syngenta Professional Products.

Today's Facility Manager Readers' Choice Award (2003)

The TFM Readers' Choice Awards recognize companies that demonstrate the best products, services and technologies in the eyes of senior facility managers.