About Orkin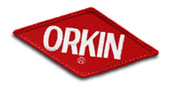 Since 1901, Orkin has been protecting businesses of all kinds with tailored pest management programs grounded in scientific and effective protocols. Today, we're trusted by more businesses in North America than any other pest management provider, serving more than 1.7 million customers.
Why? Because our specialized services for businesses offer customized Integrated Pest Management (IPM) programs, the latest technologies and scientifically trained professionals — all backed by one of the industry's most comprehensive guarantees.
With more than 400 locations in the United States, Canada, Central America, the Middle East, the Caribbean and Asia, you can trust Orkin to provide the high-quality, consistent service you'd expect — no matter where you are.
Orkin is a wholly owned subsidiary of Rollins, Inc., one of the nation's largest consumer services companies. Rollins' stock is traded on the New York Stock Exchange (NYSE: ROL).