Your Orkin Man is more than a pest expert, He's the neighbor you can count on.
The Orkin Man
VS
Other Pest Control Providers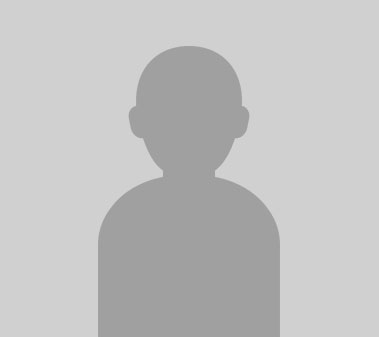 Other Guys
Over 90 years serving the Atlanta community
State-of-the-art diagnostic tools and treatments
Customized solutions for your home and needs
160 hours of rigorous training during 1st year hired
Backed by board certified entomologists
Drug-screened and background checked
Switch Now!
The Orkin Man is the best guy for the job. Switch today and get the help you need with your bug problem, or your bug guy problem.
---
---
ATLANTA'S PEST RADAR
We collect regional and seasonal pest data from all across the country, like Atlanta, to help us more accurately serve you!
---
Orkin serves the following communities near Atlanta:
Atlanta, Decatur, Stone Mountain, Lithonia, Smyrna, Riverdale, Austell, Ellenwood, Fairburn, Forest Park, Morrow, Clarkston, Union City, Palmetto, Conley, Avondale Estates, Scottdale, Pine Lake, Lovejoy, Avon, Druid Hills, Dunwoody, Sandy Springs, Tuxedo, Belvedere, Johns Creek, Cobb.
---
---
Customer Testimonials & Reviews
"We had a major invasion of box elders in our home over the past several months. When ordinary treatments failed to stem the hordes and no one had noticed the bugs' entry routes around our chimney, the Orkin Man came to provide a more thorough treatment than we'd ever seen. His work and opinion about the chimney problem led to ending an unacceptable situation we'd lived with since late summer. He was cordial, helpful, and painstaking in dealing with our problem. His attitude and actions are a credit to Orkin."
Atlanta, Georgia
"Every month our Orkin Man calls to schedule an appointment and there is no time that is inconvenient for him. He even comes early in the morning before I go to work, and I do not hesitate to leave him alone in my house when I have to go to work before he is finished. I recently was having problems with rats in my utility room and he offered to come and pick up the dead ones for me. If you continue to employ Orkin Men like him, Orkin will keep clients like me happy and retain us as customers for many years."
Atlanta, Georgia
"Thank you for the quick attention to our termite problem. You are to be commended for having two Orkin Men who are so efficient and personable."
Atlanta, Georgia
"The Orkin Mann is always nice and courteous. He is always extremely helpful and couldn't be nicer or more of a gentleman."
Atlanta, Georgia
"Many of my fellow travelers merely drove around my automobile, but the Orkin Man stopped his company vehicle and assisted me. I want to comment on this courteousness and helpfulness. I think employees of this type are a credit to Orkin."
Atlanta, Georgia
"I was most impressed by the kindness, concern, and aid tendered by the Orkin Man."
Atlanta, Georgia
"For the past two-and-a-half years, we have had Orkin Pest Control service at our home. The Orkin Man provided us excellent service during this period. He always kept appointments on-time, and our home has been free of pests due to his diligent use of appropriate chemicals. He has, on several occasions, come back and retreated our home for problems unsolved the first time – without complaint and at no charge. I appreciate the Orkin Man's determination and dedication to his customers."
Decatur, Georgia
"I want to commend the Orkin Man's diligence and hard work. I have employed many subcontractors and repairmen over many years, and he was truly the most helpful as well as considerate individual I can recall. Also, my wife and I were impressed with your inspector. We will be quick to recommend Orkin to our friends for good service and good people."
Buckhead, Georgia
"I called Orkin to service my home for ants. The Orkin Man treated my fire ant hills without me even asking him to and then dealt with the ant problem in my home. He was very helpful and dedicated, and his hard work and genuine concern for customers should be applauded."
Alpharetta, Georgia
"I have to tell you I can't say enough about my Orkin technician. When I got to the store here from a different location, we had a real tough challenge with rodents. The Orkin Man has never left a challenge undone and we used to get a couple sightings a day from mice running throughout the store and now, haven't had such a sighting in so long, that we almost forgot we had a problem at one point. He has done a stand up job."
Roswell, Georgia
"Thank you for the best professional pest control service I've ever received. I have used several different pest control companies in the past. It's my opinion that your products and personnel are seemingly a cut above, in particular our Orkin Man, who performed Pest Control service at our house. I was extremely pleased with the professional courtesy and knowledge he provided while performing his duties. He took a personal interest in my questions and made sure I understood exactly what was being done to my home and the products used. I want to thank you for a job well done. I will be recommending you and your team to my extended military family and friends."
Newnan, Georgia
"I write concerning our Orkin Man. He has serviced our house for the past year and a half and during that time has far surpassed my expectations. When we first called Orkin, there were approximately eight nests of roaches in our kitchen. Needless to say, we were swarmed. He worked harder than I could ever put on paper to solve our problem. Within three months, we were totally roach free and have been since. I was impressed not only with his professional expertise but with his courteous attitude, promptness, politeness, and a genuine sense of wanting to do a 'good' job. In my opinion, our Orkin Man is a credit to the Orkin organization."
Chamblee, Georgia
"The Orkin Man never, ever fails to be more than courteous, respectful, and thoughtful. He always considers babies sleeping, company visiting, and my particular wishes. He always does a terrific job."
Chamblee, Georgia

"The Orkin Man was outstanding in the performance of his duties. He came by every day to check the traps, etc. — and was most thoughtful and understanding. He is a credit to your company."
Chamblee, Georgia
"The Orkin Man made a call at my mother's house. He found her very ill. He helped her to bed, put her telephone near the bed, and asked if he could call her doctor or children. This made me, my brother, and my sisters very happy and proud that someone would be so nice and helpful. Because of this nice young man, my mother was taken care of."
Decatur, Georgia
"It is my pleasure to commend the Orkin Man. Although comparatively new to the job, he impressed me with his expertise, clean-cut appearance, and pleasant personality. We have been Orkin customers for years and appreciate your satisfactory service and high-quality personnel."
Doraville, Georgia
"Our Orkin Man is excellent."
Conyers, Georgia
"The sales representative assured us before our termite treatment that it would go smoothly, and he was right! The Orkin Man was kind, courteous, and diligent in his work and helped turn a bad experience into a livable one. If we ever hear of anyone needing termite treatment, we plan to highly recommend Orkin."
Lawrenceville, Georgia
"The Orkin Man's investigations at our home and his treatment of the problem showed what I consider the highest degree of thoroughness and professionalism. If Orkin gives Gold Stars, he deserves, at least, five!"
Lawrenceville, Georgia
"Not only has the Orkin Man attended to our needs, but recently, he took the initiative to call and let us know when there was a door unlocked at our cabin. Service such as this is rare today."
Gainesville, Georgia
---