Your Orkin Man is more than a pest expert, He's the neighbor you can count on.
The Orkin Man
VS
Other Pest Control Providers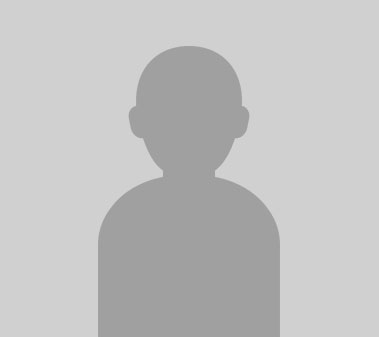 Other Guys
Over 71 years serving the Knoxville community
State-of-the-art diagnostic tools and treatments
Customized solutions for your home and needs
160 hours of rigorous training during 1st year hired
Backed by board certified entomologists
Drug-screened and background checked
Switch Now!
The Orkin Man is the best guy for the job. Switch today and get the help you need with your bug problem, or your bug guy problem.
---
---
KNOXVILLE'S PEST RADAR
We collect regional and seasonal pest data from all across the country, like Knoxville, to help us more accurately serve you!
---
Orkin serves the following communities near Knoxville:
Maryville, Oak Ridge, Powell, Clinton, Athens, Seymour, Loudon, Newport, Lenoir City, Dandridge, Harriman, Madisonville, Kingston, La Follette, Sweetwater, Corryton, Jefferson City, Louisville, Rockwood, Kodak, Maynardville, Strawberry Plains, Jacksboro, Tazewell, Oliver Springs.
---
---
360 Knoxville
is rated out of
5
by
31
.
Rated

5

out of

5
by
Gabba
from
Comes when I call
Wonderful service and very dependable to work with. Polite and friendly.
Date published: 2017-11-30
Rated

4

out of

5
by
egis
from
Service was good but still have a problem
Still have a black fly problem in the same location
Date published: 2017-11-17
Rated

4

out of

5
by
Ccoffey
from
I'm never able to be home when he comes.
They come every month. They leave a receipt of what they've done. They usually call me and tell me when they are coming. I at work when they come.
Date published: 2017-10-11
Rated

2

out of

5
by
Anna_caswell92
from
Bad customer service
The service itself works so I can't complain about that. I'm very satisfied with that. However getting serviced is were the problem takes place. From the first visit to my most recent it never fails. There's always something. I screwed up and signed a lease to a roach invested home. I immediately called orkin. My first visit they said they couldn't service me because the landlord tried to use riach bombs and the bugs would be hiding and treatment would be ineffective. Understandable. The 2nd visit I waited two hours in the drive way and no one showed up for my appointment. I called and they wanted me to reschedule. I explained to her I was paying for hotels and I can't keep rescheduling. She managed to get someone out. My 3rd visit. Again no one showed up. I called and she had my orkin guy call back. He claimed he didn't forget he was behind. Even though these are two hour window appointments. I would have still appreciated some communication there. I have a life outside of sitting and waiting on orkin. He then said he'd call when he got back from vacation to set up my next appointment in about two months. No one ever called to set up anything. I just said to heck with it at this point. So then I actually do get a call when it had already been two months asking me was I home. He was there to do his treatment. He didn't schedule an appointment with me or anything. So he just did the outside because I wasn't home. He told me to call when I was ready for him to come donthe inside. I called and got no answer or call back. I'm probably going to just cancel my services. Or at least try.
Date published: 2017-06-14
Rated

3

out of

5
by
HansonCabin
from
We keep getting missed
We had a visit not long ago and it was about two months since the previous visit. We have been missed twice at least this year and we are paying for monthly coverage. What does the company do about this? Do they extend us two or three months? I also saw another silver fish last night and our most recent visit was not that long ago.
Date published: 2017-01-11
Rated

5

out of

5
by
Trixie
from
Great Job!
I called Friday before Christmas and they sent someone out same day in just a few hours!! I was blown away by Gary's customer service and the level of professionalism. I have been a long time Dayton costumer I left them a message first and I have still not heard back. I plan on giving this company my business. Ill review again in a week and let you know if pests are gone! im sure they will be!
Date published: 2016-12-26
Rated

5

out of

5
by
JaneB
from
Great service from Chris!
We have had a number of pest issues, and our service tech, Chris, always makes us feel that our problem is a priority. He is very knowledgeable and makes every effort to eliminate any problem. He takes the time to discuss options and solutions.
Date published: 2015-10-04
Rated

4

out of

5
by
Wandafull
from
Solved Our Problem
We moved to Tennessee from Texas into a home one year ago. We were not used to such cold winters and unaware that mice wanted out of the cold as well. Our two beagles had a field day chasing two mice around the house especially during the night time hours. We have woods behind us. We slept with the lights on. I called Orkin the next morning and they came out immediately. Paper traps were set and the mice were caught. I was used to my husband spraying around our homes for bugs and thought the price was a little high especially since service is every other month. We've seen a few bugs and gnats but Orkin took care of them. We were not told in the beginning when our service dates would be so I ended up calling to find out on several occasions. There were times when it was days later than scheduled with no phone call to advise us. Our Orkin serviceman Thomas was very personable and professional. Paper booties were worn to protect our floors. I asked why he didn't spray around the perimeter of the home inside and he replied that the chemicals that are used prevent it to be applied on the floors. He sprayed where our windows came together in the center. It seemed to do the job overall. We appreciate Orkin keeping us rodent and bug free our first year in Tennessee. Thank you.
Date published: 2015-10-03
---