Your Orkin Man is more than a pest expert, He's the neighbor you can count on.
The Orkin Man
VS
Other Pest Control Providers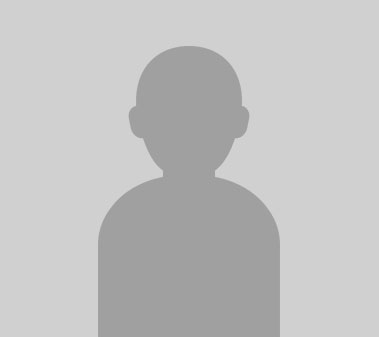 Other Guys
Over 86 years serving the Norfolk community
State-of-the-art diagnostic tools and treatments
Customized solutions for your home and needs
160 hours of rigorous training during 1st year hired
Backed by board certified entomologists
Drug-screened and background checked
Switch Now!
The Orkin Man is the best guy for the job. Switch today and get the help you need with your bug problem, or your bug guy problem.
---
---
NORFOLK'S PEST RADAR
We collect regional and seasonal pest data from all across the country, like Norfolk, to help us more accurately serve you!
---
Orkin serves the following communities near Norfolk:
Gloucester, Yorktown, Poquoson, Hayes, Carrollton, Toano, Windsor, Fort Eustis, Parksley, Seaford, Cape Charles, Gloucester Point, Surry, Zuni, Ivor, Spring Grove, Carrsville, Eastville, Nassawadox, Suffolk, Williamsburg, Wicomico, White Marsh, Dendron, Elberon.
Pest Pressure in Norfolk
Situated near the Atlantic Ocean and various tributaries, Norfolk, VA, is a big US Navy town. The humid subtropical climate and moisture contributed by all that water creates an ideal environment for mosquito reproduction. The flying pests use river banks and other sources of standing water as breeding grounds. They are well-known for spreading diseases like the West Nile and Zika viruses. Typically most active at dawn or dusk, their bites create raised welts on the skin that cause extreme itching and ruin outdoor gatherings in Virginia.
Residents of Norfolk also must be aware of insects that cause problems indoors. Subterranean termites live underground, but are attracted to moist wood as a food source. Homes with compromised foundations are frequent targets of these pests, which bore into timber and remain hidden as they eat away at structures. Bed bugs can also enter homes, typically as passengers on luggage, used furniture, or clothing. Like mosquitoes, these non-flying pests feed on blood, though they prefer to dine on people as they sleep. Their bites produce red, itchy welts on affected skin.
---
Customer Testimonials & Reviews
"Last Thursday we had our regular inspection for termites. I, also, asked for a special inspection for spiders, having recently sustained what we think must have been a spider bite. We found the Orkin Man to be the most helpful Orkin employee encountered to-date and have been with you since 1973. He was neatly turned-out in your uniform and headgear. He knew what he was talking about and made us feel we are with the right company."
Hampton, Virginia
"The Orkin Men were proud to be part of the Orkin/Rollins service. They put customer satisfaction first, and believe me we put them to the test. We have been with Orkin now for several years, mostly for our trust in your company and peace of mind for pest protection. A company is only as good as its people. Because of these two men, not only will we stay Orkin customers, but we have recommended your company to several friends."
Hampton, Virginia
"This is to recognize Rollins for special service in the development of industrial youth and to express the sincere appreciation of Brookville Chapter- Vocational Industrial Clubs for faith and support in our goals and purposes."
Lynchburg, Virginia
---