What Does Termite Damage Look Like?
Photos of Home Termite Damage
Termite damage can be as simple as scarring on a piece of paneling to serious structural damage. Most advanced damage appears in the form of leafed or layered damage as the termite prefers sap wood and leaves the heartwood when possible.
Severe Wall and Ceiling Damage: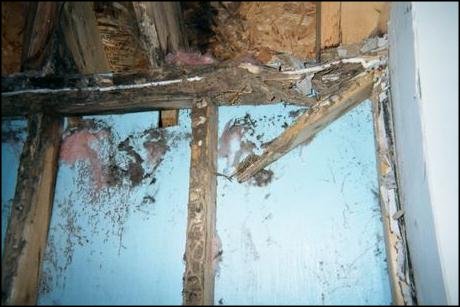 Ceiling Damage: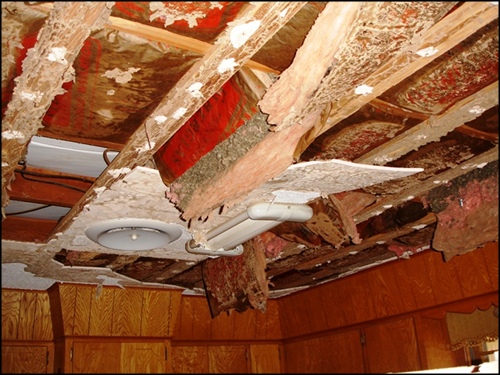 Damage to Insulation and Wall: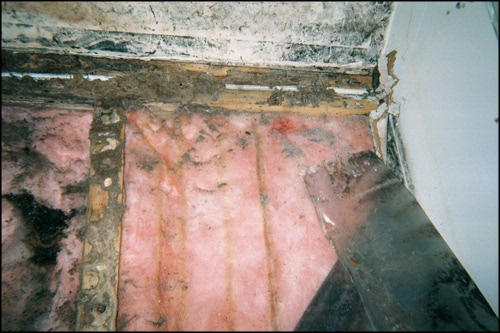 Damage Under a Slab: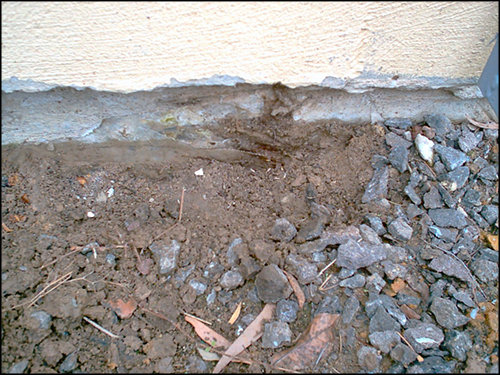 Drywall Damage: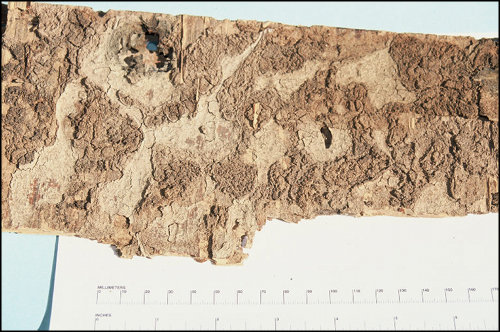 Wall Damage Inside Home:

Exterior Bay Window Damage: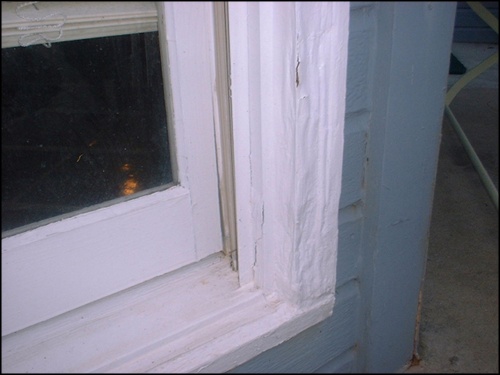 Note the bubbles in the paint.