Flying Termites
Homeowners often first become aware of termite infestation due to the presence of flying termites.
What Does a Flying Termite Look Like?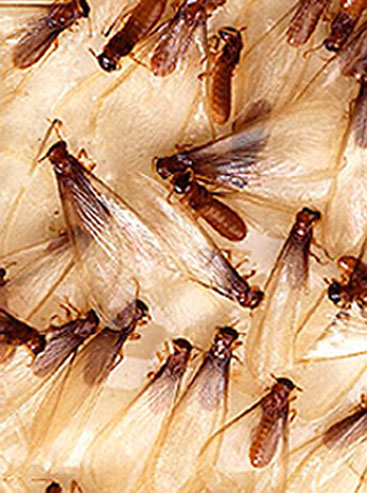 Depending on the species, flying termites can range in size from 1/4 to 3/8 of an inch. While worker termites are usually light in color, flying termites may be light in color, dark brown or black based on the species. (The darker color helps termites retain moisture and makes it possible for them to leave the nest.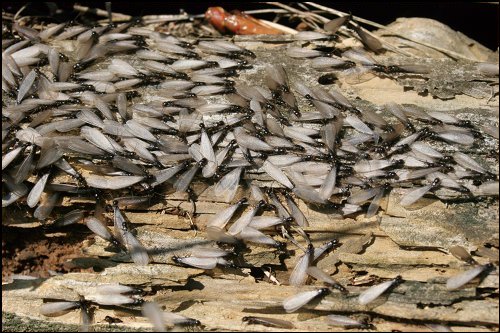 A winged termite may be the king or queen of a colony – or a swarmer (alate) launched to create a new colony.
Flying termites have poor eyes, whereas worker, soldier and secondary reproductive termites are blind.
Flying termites are visible when their colony swarms. Swarms are provoked by heavy rainfall and warm, humid temperatures among other triggers. Swarms occur when established colonies produce winged male and female termites in order to reproduce. After these mating flights, fertilized termites shed their wings and go on to establish new colonies. Termites seen flying in a home are indicative of a mature colony. Homeowners should contact their local professional pest control expert to learn about extermination solutions for their home.
While flying termites closely resemble winged ants, there are clear differences in their appearance. Ants have a constricted waist, while termites have a more straight-sided waist. Termites also have four wings of equal size. Ant antennae bend at 90-degree angles, while the antennae of the termite are straight.