We've Been Here From The Beginning
Founded in 1901 by 14-year-old Otto Orkin, we have more than 100 years of experience in pest control services and are leaders in the industry, specializing in protection against common pests, including termites, rodents, and insects. In addition to
pest control, we also offer integrated plans to help protect the whole home, including insulation and moisture control services. Orkin is a wholly owned subsidiary of Rollins, Inc., (NYSE: ROL),
headquartered in Atlanta, Ga. We employ nearly 8,000 team members in more than 400 locations in the United States, Canada, Mexico, Europe, Central America, South America, the Middle East, the Caribbean, Asia, the Mediterranean, Africa, and Australia
serving approximately 1.7 million residential and commercial customers.
We
A.I.M.

High To Ensure Success
Assess A Comprehensive Inspection
Implement Get the Job Done
Monitor An Ongoing Solution
Our service is backed by an exceptional quality assurance program, a team of experts, and comprehensive documentation of our findings and service, all of which guarantees our pest control service meets our high-quality standards — and yours.
We Know Our Stuff.
At Orkin, we have invested millions to develop award-winning training programs that extend well beyond the classroom.
Technician Training

A key factor in our continued training success is our combined use of advanced technology and systems including Orkin TV, podcast technology, Rollins University's on-site learning, and a comprehensive certification program.

Our Training Facility

Rollins University is a 30,000-square-foot learning center in Atlanta. The one-of-a-kind facility contains several simulated customer environments such as a dining area, bar, commercial kitchen, bakery, hospital room, hotel room and a 2,100-square-foot house.

Training Certification

Each Orkin commercial pest specialist is trained in Orkin's award-winning certification program that includes credited class work from Purdue University, treatment techniques, and special pest or industry-specific training (if needed).
"We're serious about our business."
Our formal commitment to public education dates back to the 1950s when local Orkin professionals first began making educational presentations in neighborhood schools.
Zia Siddiqi

Director of Quality Systems

Zia is an entomologist and acknowledged leader in the field of pest and pathogen control.

Kim Kelley-Tunis

Technical Services Director since 2009

Kim has been a featured speaker at various seminars and conferences and currently serves as a contributing columnist to Pest Control Technology (PCT) magazine.
The Orkin Guarantee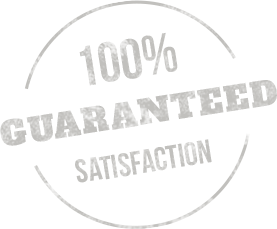 We're not happy until you are.
Your satisfaction is our goal. If you aren't completely satisfied, we will work with you until you are. If pests return between treatments, your Orkin Man will return at no extra charge.* And if we are unable to solve your pest problem, we'll
refund your last service payment as long as you are our customer. More importantly, you can call your Orkin Man anytime you have a problem and he'll work to solve it.
*See contract for details
It takes a village.
At Orkin, we are involved in the communities we serve. From collaborations with the Centers for Disease Control and Prevention (CDC) and major universities, to our work with the National Science Teachers Association, we foster a deeper understanding
and appreciation of the natural world around us.
Orkin's Commitment to Education

We help students across the country learn about pests and pest management by providing educators with learning resources they can use in their school science curriculum. In addition, we encourage learning by supporting the O. Orkin Insect Zoo
at the Smithsonian Institution's National Museum of Natural History and at the Orkin Children's Zoo at Zoo Atlanta.

Orkin's Commitment to Public Health

Orkin is committed to helping protect public health by helping to prevent and control pests as well as educating consumers on the potential health risks posed by these pests.

Orkin's Commitment to Environmental Responsibility

At Orkin, we believe that it is our responsibility to care for the earth's environment while still helping to control pests in our customers' homes and businesses.
We don't mean to brag, but…
Orkin has an award-winning track record in the areas of top-notch technical training, customer service, and science-based solutions including:

Training Magazine Top 125 (2003-2014, 2017)
Orkin/Rollins has been consistently recognized on Training magazine's prestigious Top 125 list and has been featured among the magazine's Editor's Choice honorees.
Food Processing Readers' Choice Awards (2004, 2007, 2009)

The Food Processing Readers' Choice Awards recognize the top suppliers to the food processing industry, based on surveys of the publication's readers.

PCT/Syngenta Best-In-Class Customer Service Award (2006)

Orkin's excellent customer service beat out 73 other pest control companies in its category for this award from Pest Control Technology magazine and Syngenta Professional Products.

Today's Facility Manager Readers' Choice Award (2003)

The TFM Readers' Choice Awards recognize companies that demonstrate the best products, services and technologies in the eyes of senior facility managers.