Your Orkin Man is more than a pest expert, He's the neighbor you can count on.
The Orkin Man
VS
Other Pest Control Providers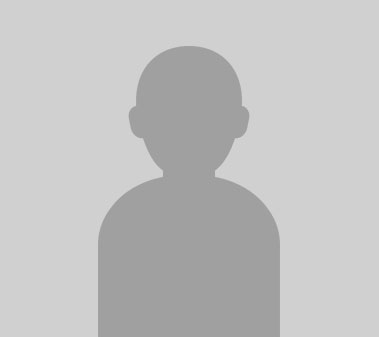 Other Guys
Over 70 years serving the Orlando community
State-of-the-art diagnostic tools and treatments
Customized solutions for your home and needs
160 hours of rigorous training during 1st year hired
Backed by board certified entomologists
Drug-screened and background checked
Switch Now!
The Orkin Man is the best guy for the job. Switch today and get the help you need with your bug problem, or your bug guy problem.
---
---
ORLANDO'S PEST RADAR
We collect regional and seasonal pest data from all across the country, like Orlando, to help us more accurately serve you!
Customer Testimonials & Reviews
The Orkin Man is courteous, knowledgeable, thorough, cooperative, and helpful. It was his conduct that made me choose Orkin.
– Orlando, Florida
I have been an Orkin customer for years, and my current is the best Orkin Man I've ever had. He always calls the night before an appointment and is very careful not to track dirt on my carpet. We have been completely bug free, so I know he does a thorough job.
– Cocoa, Florida
Our current Orkin Man is an exceptional and hard-working young man. He is very accommodating and does a thorough job each visit. We've been Orkin customers for many years and are pleased with your service.
– Cocoa, Florida
---
Orkin serves the following communities near Orlando:
Oviedo, Ocoee, Windermere, Kissimmee, Saint Cloud, Clermont, Groveland, Mascotte, Geneva, Gotha, Montverde, Zellwood, Christmas, Apopka, Sanford, Lake Mary, Minneola, Oakland, Plymouth, Altamonte Springs, Lake Monroe, Intercession City, Winter Park, Maitland, Tangerine.
---
Orlando Pest Pressure
Outdoor Pests
Richly landscaped with a mix of wet and flat land, Orlando, FL, is home to a diversity of pests. Some outdoor insects in Orlando yards include:
Tawny Crazy Ants
With extremely few or sometimes no natural predators in the Orlando area, the tawny crazy ant is an invasive species that increasingly encountered locally. The pests do not bite people, but they will gather in giant colonies in lawns, gardens, garages, and homes. The insects also are attracted to electricity, so colonies of these ants can short electronics, including air conditioning units appliances.
Yellow Jackets & Hornets
Home to three species of this brood group of pests, central Florida deals with regular yellow jacket and hornet issues. Yellow jackets often build their nests underground, so they can come in conflict with homeowners as they mow the lawn or do yard work. Hornets usually construct aerial nests that sometimes are located in dense shrubs and small trees where they can easily sting pets or homeowners. Yellow jackets and hornets have a painful sting and can cause medical emergencies to individuals that are allergic to the insect's venom.
Fleas
The flea is an outdoor pest that rapidly becomes a problem indoors. Fond of warm climates and high humidity, these insects thrive in Orlando. The pests attach to pet fur when animals go outside, then hitch a ride indoors and spread to pet bedding, furniture, and other areas. Fleas may also bite humans.
Indoor Pests
Orlando residents must watch for pests that prefer to live indoors as well, such as:
Carpet Beetles
Carpet beetles do the most damage to local homes as larvae. These pests dine on fabrics, clothing, decor, and sometimes pantry foods. The bristly hairs of carpet beetle larvae can even cause skin irritation.
Brown Recluse Spiders
Most common in warm, southern cities like Orlando, the brown recluse spider has a bite that can cause tissue death. However, the pests aren't aggressive. Encounters with this spider are most likely accidental. Brown recluses prefer dark areas, such as spaces under porches, woodpiles, outside storage sheds, and around cardboard boxes or accumulation of clutter located inside.
Cockroaches
There are several species of these pests in Florida. Homeowners in Orlando may see German, American, Asian, or smokybrown cockroaches around food and moist areas in homes. Fixing leaky pipes and cleaning regularly are good deterrents, but removing an infestation is hard without help.
---