Your Orkin Man is more than a pest expert, He's the neighbor you can count on.
The Orkin Man
VS
Other Pest Control Providers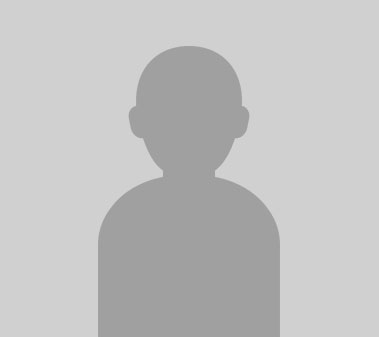 Other Guys
Over 70 years serving the Tampa community
State-of-the-art diagnostic tools and treatments
Customized solutions for your home and needs
160 hours of rigorous training during 1st year hired
Backed by board certified entomologists
Drug-screened and background checked
Switch Now!
The Orkin Man is the best guy for the job. Switch today and get the help you need with your bug problem, or your bug guy problem.
---
---
TAMPA'S PEST RADAR
We collect regional and seasonal pest data from all across the country, like Tampa, to help us more accurately serve you!
Customer Testimonials & Reviews
Thank you again, Orkin, for fitting me into the schedule last Thursday. When I started the tub-to-shower conversion at my home, I had no idea that the building code in my city required the soil beneath the new shower drain to be treated for subterranean termites. Last Wednesday I found myself with a small mountain of soil on my master bathroom floor and a building inspector who would not allow us to proceed until I found someone to come and treat it. Needless to say, I panicked. I know you guys are in the middle of swarm season, and it must have been difficult to squeeze another service call into the schedule. Also, please pass my appreciation on to our Orkin Man. He was kind enough to call me early in the afternoon on Thursday and let me know that it might be evening before he'd make it to my home, but he would definitely be there. It was a pleasure doing business with an organization so committed to customer service.
– Tampa, Florida
I think I told my life story to our Orkin Man, and he was so kind. He took an interest in everything. He was careful to be aware of my two Bischons (one is 16 years old) as he treated my house. Also, he took time to give both of them attention. I am a retired school teacher of 30 years and know how important it is to say 'thank you' for a job well done.
– North Tampa, Florida
I wish to call attention to an outstanding Orkin Man. He came to my home for an annual termite reinspection on January 23. I stayed with him throughout. He did an outstanding job – very thorough. He is a fine, young gentleman who is doing a splendid job for your company, and I felt that you would appreciate being informed.
– Tampa, Florida
I can't thank you enough for helping me with the worst infestation of roaches ever. The Orkin Man does a great job for the Bayshore Terrace area.
– Tampa, Florida
---
Orkin serves the following communities near Tampa:
Brandon, New Port Richey, Dunedin, Valrico, Riverview, Lithia, Ruskin, Seffner, Odessa, Tarpon Springs, Oldsmar, Sun City Center, Wimauma, Pinellas Park, Apollo Beach, Palm Harbor, Wesley Chapel, Dover, Safety Harbor, Seminole, Gibsonton, Lutz, Largo, Plant City, Thonotosassa.
---
Tampa Pest Pressure
Parasitic Pests
A growing population and ongoing urban development in Tampa, FL, create chances for many pests to find shelter and food away from their normal habitat. Some local species even feed on human blood, creating concerns for residents:
Lone Star Ticks
Florida's most common human-biting tick, the lone star tick, is easy to identify by the light-colored dot on the adult females' backs. The pests flourish in Tampa because of the area's mild winters. Lone star ticks transmit several diseases to people through their bites.
Asian Tiger Mosquitoes
The Asian tiger mosquito is found in many parts of the U.S. and prefers cities with subtropical climates, like Tampa. These insects feed on blood and can transfer illnesses, such as viral encephalitis, between hosts. This pest has a wide range of habitats, making control difficult.
Bed Bugs
Often ranked among the U.S. cities with the biggest bed bug problems, warm and populous Tampa is a hot spot for these pests. Residents who notice itchy bites on their skin and dark stains on bedding may have an infestation. Bites aren't presently proven to cause disease transmission in humans, but some people are highly allergic to the bites of these pests.
Destructive Pests
Florida's warm weather also provides some destructive pests with their ideal living conditions. Damaging pests in Tampa include:
Formosan Termites
Large termite colonies damage Florida homes when they feed on wood. A Formosan termite hollows out beams from the inside, weakening vital supports. The insects use mud tubes to travel between the nest and a food source, so finding these tunnels is one of the signs of infestation.
Carpenter Bees
These insects chew holes in wood, impacting the appearance of homes. A carpenter bee problem can also annoy local property owners when the pests buzz around doorways and windows. Females may sting while defending their nests. Male carpenter bees are the ones that often appear menacing by hovering and darting around people or pets, but do not sting.
Carpenter Ants
A common indoor pest in Tampa, the carpenter ant nests in wood and comes into homes to forage for sweets and crumbs. These ants seek out a source of moisture, often targeting soft, water-damaged wood around windowsills, doors, and roofs.
---