Moisture Control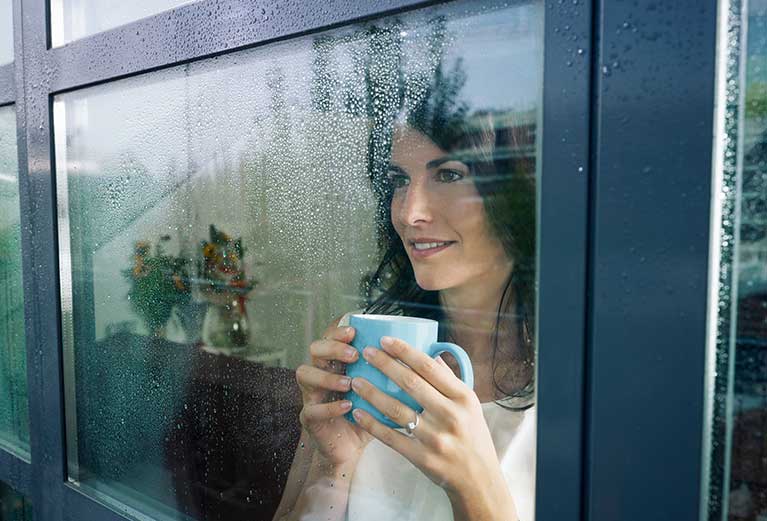 What to Expect From Your Orkin Man
We can help reduce excess moisture in your home.
There are a few telltale signs that moisture is likely invading your home: sticking windows, mildew, peeling paint, aggravated allergies, and foul, musty odors. Moisture in your home can be a major threat to your home's value, setting the stage for problems that, if left untreated, can include termite infestation, mold, or even structural damage.
Orkin DryZone® is a customized and effective program that treats moisture in your home's crawlspace, basement, and other areas, targeting moisture by reducing humidity. It helps protect pipes, and can even increase your overall energy efficiency. If you see any signs of moisture, we offer advanced protection with a three-step process:
Step One - A Free Moisture Inspection (Assess)
If you want your moisture tested, The Orkin Man® can come and conduct readings to accurately identify moisture issues. He will also conduct a comprehensive inspection of your home, documenting any problems with photos.
Step Two - Getting the Job Done (Implement)
To help protect your home from moisture issues, your Orkin Man will recommend a series of measures that create a DryZone program for your home. This process includes cleaning out the space, sealing all vents, installing a moisture-blocking polypropylene barrier, and adding moisture meters to monitor ongoing moisture levels. If necessary, a dehumidifier may also be installed.
Step Three - A Year-Round Solution (Monitor)
After installation, Orkin will inspect your moisture levels periodically to be sure the moisture is controlled. The easy-to-use moisture sensor also allows you to monitor the moisture levels in your crawlspace or basement to get ahead of any growing problems.
Moisture Control Down to a Science
Not Just for Any Home. Your Home.
DryZone is a moisture management program designed to help meet your home's specific needs, construction type, and geographical location. It can help prevent high moisture levels that can lead to pest issues or possibly mold and mildew. Installing DryZone can extend the life of your home's structure in the long term. In the short term, DryZone can also help improve your home's air quality and energy efficiency.
Because of our science, research, technology, and training, moisture doesn't stand a chance against The Orkin Man®.
The Orkin Guarantee
We're not satisfied until you're satisfied.
Orkin will re-treat any wood decay-infested area of your understructure for one year from the day your Orkin Man originally treated it. For the first five years, you have the exclusive right to renew your DryZone service annually, during which time Orkin will re-treat as described above. (Customer payments, including any annual renewal payments, must be current. See agreement for complete terms and conditions.)