Subterranean Termites
Subterranean termites live in colonies in the soil. They require moisture from the soil to survive, and can tunnel hundreds of feet to reach feeding sites. To reach food above ground, they build mud tubes to protect them from exposure to light, air and enemies.
U.S. CONCENTRATION ZONES
Drywood Termites
Found coast to coast throughout the southern regions of the U.S., Drywood termites live inside dry wood. Their colonies can be dispersed within your home and can spread, infesting more than one area.
U.S. CONCENTRATION ZONES
Formosan Termites
Formosan termites are a more aggressive species of Subterranean termites that can establish secondary nests above the ground.
U.S. CONCENTRATION ZONES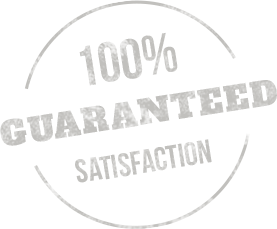 We're Not Satisfied Until You're Satisfied.
Your satisfaction is our goal. If you aren't completely satisfied, we will work with you until you are. If pests return between treatments, your Orkin Man will return at no extra charge. And if we're unable to solve your termite problem, we'll refund
your last service payment as long as you're a customer. More importantly, you can call your Orkin Man anytime you have a problem and we'll work to solve it.
Appearance
Because Termites mostly live underground and in the walls of your home, you are unlikely to see the termites themselves.
Telltale Signs
Since you likely won't see termites, look for these signs:
Termite droppings, which look like small, ridged, wood-colored pellets.
Mud tubes on exterior surface (pictured to the left).
Wings all of the same size (look like tiny fish scales) shredded near an entry point to your home.
Since some of these signs are difficult to detect, we recommend regular inspection by a pest-control professional.
Most homeowners list their first home as their single largest investment. With termite damage totalling upwards of $5 billion per year, they are a major threat to that investment. Furthermore, most insurance plans don't cover treatment or repairs due to termites.
Tips for Preventing Termite Infestation
Eradicate the collection of moisture by fixing pipes, A/C units, and other home fixtures prone to leaking.
Ensure drainage sites remain clean and effective.
Caulk cracks in the foundation and around utility lines or pipes.
Keep plants and mulch well maintained.
Store firewood and lumber away from the home.
Get rid of excess wood like tree stumps or yard debris.
Install appropriately sized screens on exterior vents.
Monitor outdoor wooden structures for signs of infestation.
Call your local Orkin branch office and set up a free inspection of your home by a Qualified Orkin Termite Inspector who will design a customized treatment plan that fits your needs and discuss financing options available to you.
Don't let termites destroy your home. Call or fill out the form for a free inspection.
call 877-792-6505
The Orkin Advantage
Our trained professionals can both detect existing infestations and help you prevent future problems. When you work with Orkin, you'll get:
Industry-leading technology
Over 70 years of termite control experience
An associate with extensive training in all areas of termite control
FREQUENTLY ASKED QUESTIONS
Looking for more information about our services? Check out our frequently asked questions.
If you don't find what you are looking for, feel free to contact us.
What to Expect From
Your Orkin Man
Each home is unique.
Whether you have a termite problem or just want to protect your home from possible invaders, our integrated A.I.M® pest protection process works to assess your home, implement solutions, and monitor potential termite problems.
The A.I.M. process: how we help get rid of termites
1
Assess
Inspection
If you have seen evidence of termites, The Orkin Man® will come and inspect your home. The Orkin Man® will perform a thorough examination of your home by checking your basement or crawlspace for moisture, your foundation
for wood debris, and other risk areas that may attract an infestation. Your Orkin Man utilizes state-of-the-art equipment such as IR thermometers, moisture meters, and termite detection systems to help him scientifically assess your home.
When he's done, you will receive our recommendation, complete with customized digital diagrams and an Orkin Inspection Report outlining problems we identified, as well as a recommended plan to protect your home from termites.
Your Orkin Man utilizes state-of-the-art equipment such as IR thermometers, moisture meters, and termite detection systems…
Termite Control
2
Implement
Getting The Job Done
If The Orkin Man finds a termite infestation or the potential for one, he will discuss the best solution for your situation. Termidor® Liquid Treatment
This solution works inside, outside, and within the foundation to provide a protective area around your home.
The treatment offers immediate protection as well as protection from future infestations throughout the duration of the protection plan.
We use application flowmeters to record the amount of termiticide used in each area and the cumulative total recommended after each treatment, to deliver the precise amount needed.
Dry Foam And OrkinFoam
These solutions are used to treat voids and spaces in exterior and interior walls, under slabs, around pipes, and for certain surfaces.
OrkinFoam treatments expand to reach critical areas, providing extra coverage and protection against termites.
The ultralow moisture content in Orkin Dry Foam® helps prevent it from soaking through and damaging your drywall.
Sentricon® Bait and Monitoring
Sentricon® targets at-risk locations around your home such as, old tree stumps, moist soil, irrigation sprinkler heads, roof downspouts and other moist areas.
The bait present at bait stations disrupts the molting process termites require for growth — targeting the source of the problem.
Sentricon® provides ongoing protection against future termite infestations without any drilling or damage to your landscape.
At the end of your service, he will fill out a Termite Control Service Ticket that outlines exactly what he did and when he'll be back to check on your progress.
We're serious about our tools
Telescoping Inspection Mirror
Aerosol Application System
Ultraviolet and LED Flashlight
HEPA Filtered Insect Collector
Termite Control
3
Monitor
A Year-Round Solution
After your treatment, your Orkin Man will implement a Continuous Termite Protection Plan to monitor and help protect your home for any future signs of termite activity. Your plan will also include a Re-treatment Program. That way, in the unlikely
event that termites invade your home following our visit, the Orkin Man will also return to battle the problem at no additional charge.
He will check for new pests while monitoring the status of previous treatments.