Restroom Care
Around the Clock Restroom Sanitation for Businesses
No matter how clean, pleasant and professional a building appears, a poorly maintained washroom can leave a damaging impression. Orkin's Restroom Care products and services are designed to help keep your restrooms clean, reducing the spread of germs through manual contact and helping to lessen pest pressure at your facility.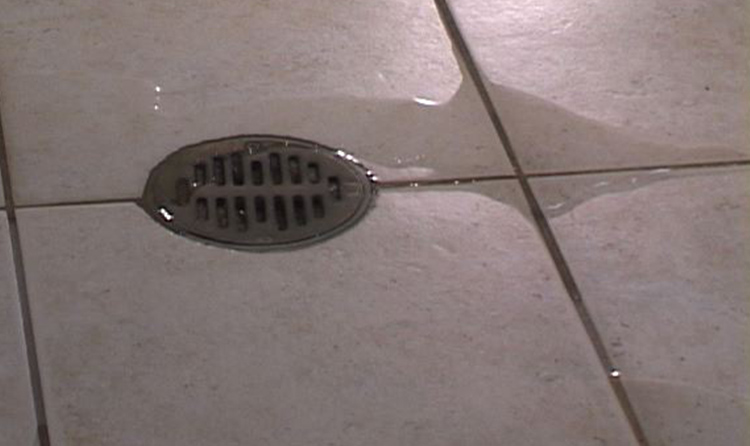 Pests have a nose for the odors and grime that can accumulate in poorly maintained restrooms. In fact, they're drawn to the same smells that drive customers away.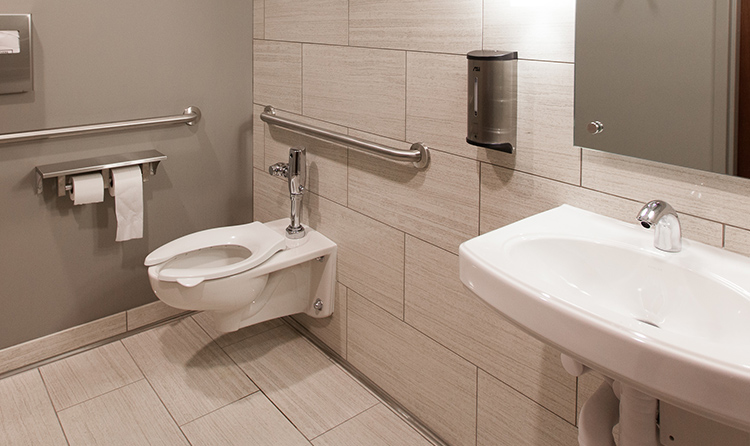 Unlike other pest management providers, we provide a total Restroom Care service – not just a set of products. Your Orkin Man will work with you to select the right products for your needs. Then, he'll install them and inspect them at subsequent visits for cleaning and any refills or replacements.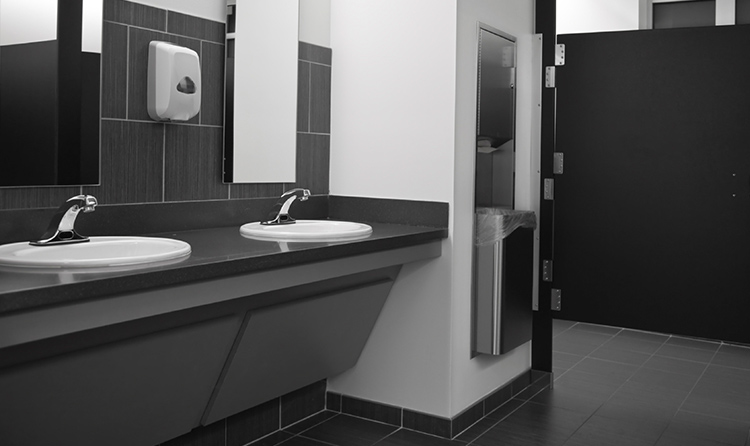 Together, our trio of restroom care products offers a solution to unpleasant odors and can help you create a more pleasant restroom for your customers and employees.
Schedule A Free Consultation
Clean restrooms provide the message that you take health and sanitation seriously. Let our restroom care service help protect your business's reputation. To schedule your free consultation, simply fill out this form.
All three of our Restroom Care systems combine the latest in odor and sanitation solutions to help protect your reputation.
Here are the products we can put to work at your facility: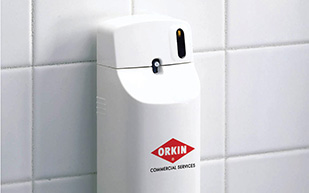 Orkin Auto Fresh®
A fresh-smelling restroom speaks well of your business, minimizing complaints and the loss of repeat customers. Orkin AutoFresh provides maximum odor control by dispensing precise, neutralizing fragrances that eliminate – not just mask – odors to create a more pleasant environment.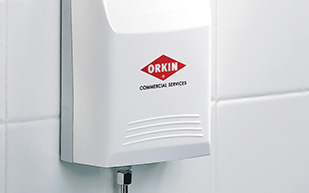 Orkin Auto Clean®
Unclean urinals and toilet fixtures create unsanitary conditions for customers. Orkin's Auto Clean system relies on a powerful cleaning formula to help reduce bacteria buildup; prevent stains, scaling, and odors; and help reduce janitorial expenses.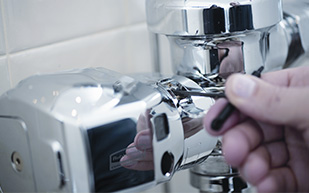 Orkin Auto Flush®
Unflushed toilets can affect your business on many levels. For employees, it signals an unkempt workplace. For customers, it's a reason to go elsewhere. Orkin AutoFlush uses a fail-safe, infrared user-detection device to automatically flush toilets after use, helping to prevent an offensive and unsanitary washroom. With the hands-free fixture, you can reduce costs associated with replacing handles that are kicked, stepped on or broken. Plus, you can lower the risk of cross-contamination by eliminating the need to touch toilet fixtures.