Bird Control
Why You Need Bird Control for Your Business
Reduced Health Hazards
Birds are known to spread more than 60 transmittable diseases, including Salmonella, histoplasmosis, meningitis and encephalitis. They also carry fleas, ticks, lice and mites.
Prevent Structural Damage
Corrosive bird droppings can erode building finishes, causing costly and ongoing maintenance and repairs.
Reduced Liability
Bird droppings can cause slippery walking and working conditions, leading to potential accidents and lost productivity.
Reinforced Brand Satisfaction
When congregating in large numbers, birds are noisy and can be offensive to customers. Customers can have a negative brand experience if they are pestered by birds while on your property.
Download Bird Control Sales Sheet (PDF)
Make your property a no-fly zone.
Orkin's three-step approach to Bird Control is an effective (and responsible) way to help prevent the property damage and health risks that can stem from pest bird infestations. We have a host of techniques and devices to help keep birds from creating a nuisance around commercial buildings.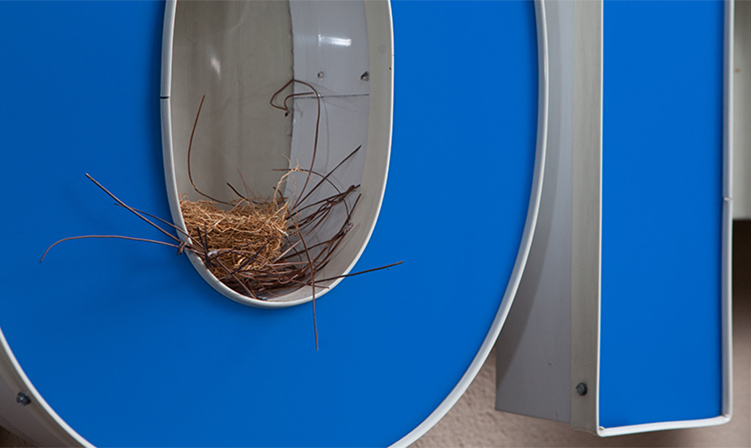 Pest birds cause tens of millions of dollars of damage every year to building facades, roofs and ventilation systems. They are also known to spread disease and can jeopardize the integrity of your brand.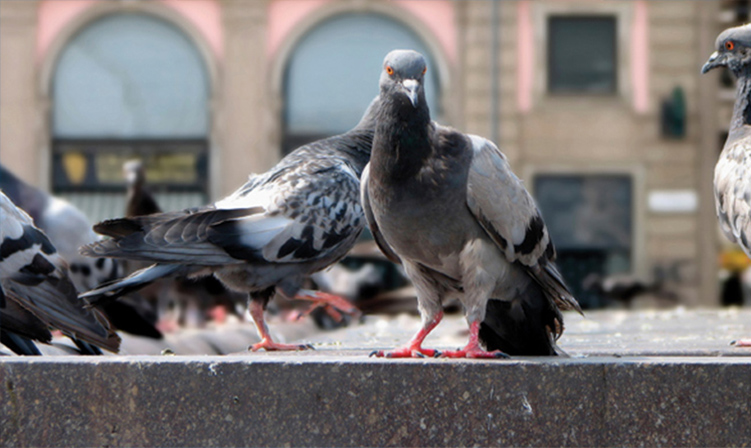 Each species of pest bird requires a different approach. Whether combating pigeons, sparrows or starlings, The Orkin Man™ has extensive experience in bird biology and behavior, so he can develop a plan that fits the unique situation at your property.
Schedule a Free Consultation:
Orkin offers pest consultations for your business, at no charge to you. To schedule your free consultation, simply fill out this form.
Bird Control Options
Orkin's custom Bird Control programs use scientifically proven techniques to help make your establishment unattractive to birds and reduce current bird problems. Our techniques follow an Integrated Pest Management (IPM) approach and employ a variety of methods that ensure minimum impact on bird populations and the environment.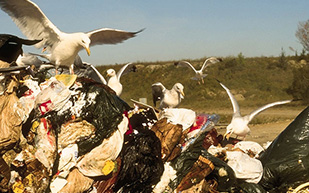 Inspection
Your Orkin Man will conduct a detailed site survey to evaluate your bird problem, including feeding and watering locations, roosting, nesting and loafing areas, as well as any potential risk to non-targeted species.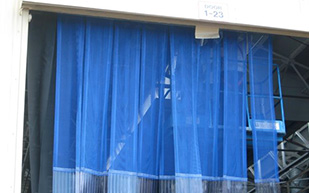 Habitat Modification
Habitat modification discourages nesting and roosting. Exclusion is fundamental to an effective habitat modification program, which may include:
Repellents
Physical control
Electronic control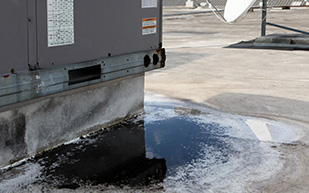 Mechanical Traps
Exterior traps are a temporary, yet effective, solution for birds that do not have strong homing instincts, such as house sparrows and starlings.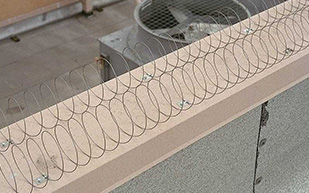 Ongoing Monitoring and Maintenance
Your Orkin Commercial Pest Specialist will conduct regular inspections of your property and equipment installations to evaluate the success of your program, making recommendations and documenting the effectiveness of our solutions.
Orkin Commercial Services
Bird Control Guarantee
All work performed for your Bird Control service comes with a one-year limited guarantee that the specified birds will be excluded only from the areas of installation as described. Should the installation become non-effective because of the failure of the installation and/or the material used, the installation will be repaired and/or replaced at no additional charge. Any damage done to the products used in the service by outside influences such as severe weather, service personnel, negligence, or any other unforeseen conditions will make any manufacturer warranties null and void. It is expressly agreed and understood that Orkin Commercial Services shall not be responsible for delays incurred by factors beyond its control or delays caused by other parties entering into agreement with the client.
Orkin practices responsible bird management. The Orkin Bird Control Program uses methods that ensure minimum impact on bird populations and the environment, and is compliant with all federal, state and local wildlife regulations.