Floor and Drain Cleaning
A professional cleaning solution.
Using naturally occurring bacteria and enzymes that safely dissolve greasy buildup in pipes, cracks, and crevices, Orkin Actizyme® Floor and Drain Cleaner's "deep clean" is scientifically formulated to help control odors and remove drain grime.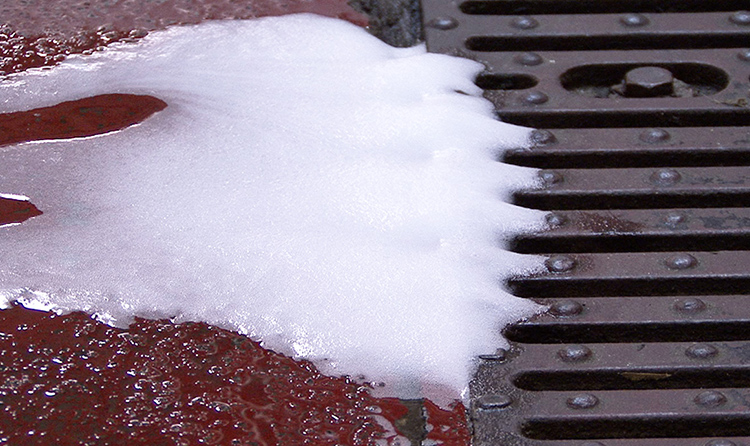 Used as a professional degreaser, Orkin Actizyme® incorporates natural ingredients that break down odor causing bacteria, rather than mask it, for an environmentally friendly, yet effective, solution.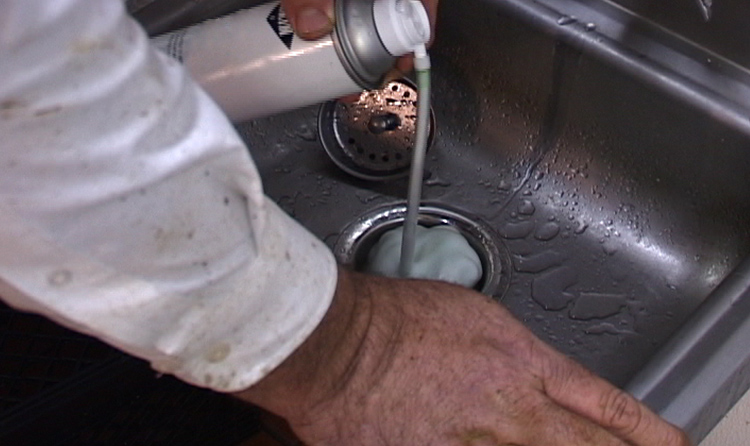 A little Actizyme® goes a long way – mix just one ounce per gallon of water and use it on floors, walls and garbage disposals to break down tough grease and grime.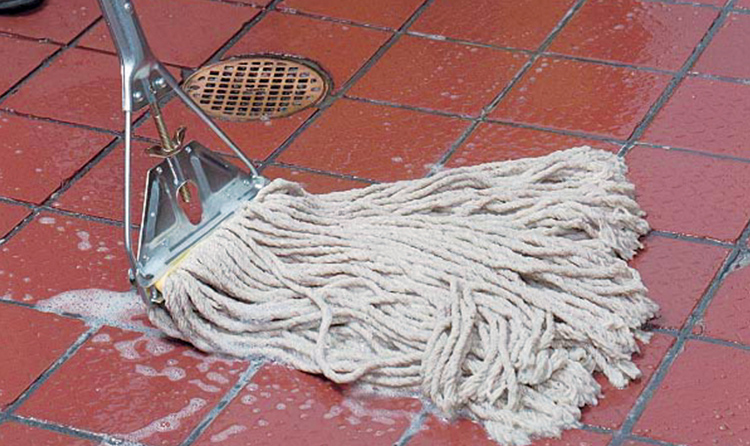 Orkin Actizyme® can be applied directly to areas of extreme grease buildup for quicker results, or you can use it for multiple cleaning applications, helping to reduce your total cleaning costs.
Schedule a Free Consultation:
To learn more about our scientifically formulated Actizyme® Floor and Drain Cleaner, simply fill out this form.
The Orkin Actizyme® System
After a comprehensive inspection of your facility, we can recommend the best way to incorporate Orkin Actizyme® into your existing sanitation program. We provide three options, each designed to provide you with the right solution to fit your needs.
CA SB-258 compliance information - concentrate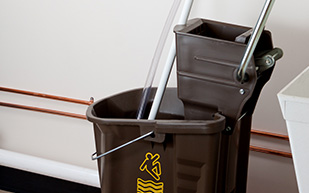 1. Mix Orkin Actizyme® Floor and Drain Cleaner with water for all-purpose cleaning of floors, drains and the underside of equipment.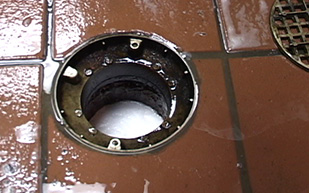 2. Apply full-strength Orkin Actizyme® directly on grimy buildup on floors or the underside of equipment and in drains for the toughest residue.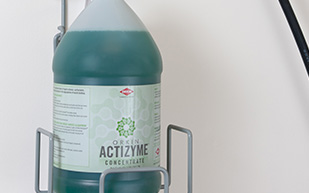 3. Install an automatic wall dispenser that will mix the correct amount of solution for you, as well as auto-dispense directly into drains, pipes or any other location.