Bed Bug Services for Businesses
Leave no mattress unturned.
Using the latest scientific research and the most effective techniques, Orkin can help combat current bed bug infestations and conduct ongoing monitoring and maintenance visits to help ensure the treatment we provide is as effective as possible. We'll inspect your property's key hot spots, and then prescribe a treatment and inspection plan based on what we've found.
Bed bug infestations are not a result of poor housekeeping or sanitation, so ongoing monitoring and maintenance visits are essential to help protect your property from these silent intruders.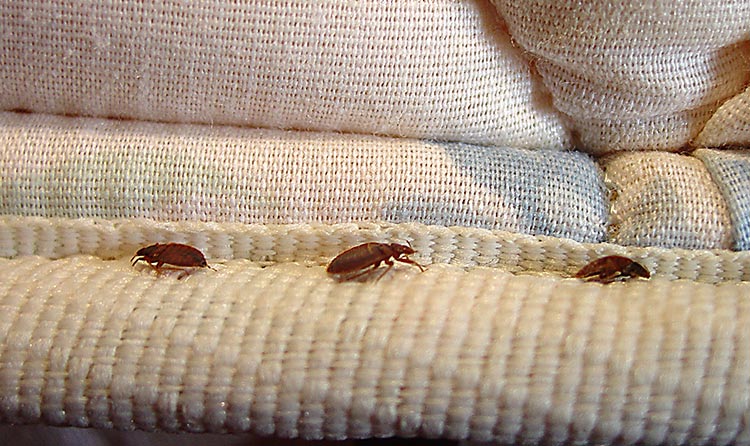 In the event of a bed bug infestation, your Orkin Man will implement an aggressive treatment strategy that includes a comprehensive inspection and initial treatment, plus follow-up inspections and treatments as needed to help ensure the success of your program.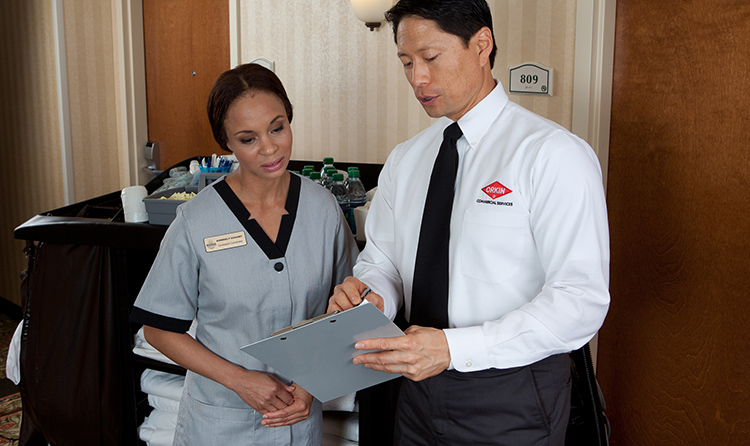 Orkin can provide on-site bed bug inspection training for your staff, teaching them how to identify bed bugs and signs of an infestation when performing their regular maintenance routines.
Schedule a Free Consultation:
Orkin offers pest consultations for your business, at no charge to you. To schedule your free consultation, simply fill out this form.
Bed Bug Services:
As an industry leader in science and technology, we're constantly developing new ways to responsibly treat commercial properties for bed bugs. Our multi-step process relies on a collaborative and ongoing cycle of three activities to Assess, Implement and Monitor a treatment plan that is specifically tailored to your needs.
Take a proactive approach to bed bugs in your hotel. Your bed bug specialist will conduct regular treatments to create an ongoing defense in guest rooms, helping reduce the threat of bed bug infestations and adding budget predictability to your spend. Click here to learn more.
Ongoing Visual Inspections
A highly trained specialist will inspect common areas on a regular basis for the first signs of bed bugs.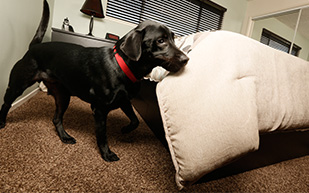 Canine Inspections
Orkin's highly trained canines and licensed technicians can quickly and accurately detect bed bugs. And because they're trained to detect bed bug scents at all life cycle phases – from eggs to adults – they can find these elusive pests wherever they might be hiding. Learn more about our bed bug dog services.
Treatment for Active Infestations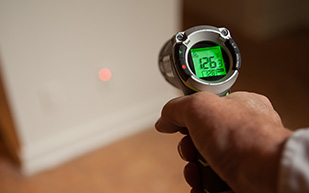 OrkinHeat®
OrkinHeat is an environmentally responsible process that uses intense, sustained temperatures to penetrate deep into bed bug harborage areas, including furniture, electronics and walls. Plus, the heat can extend into hard-to-reach areas to get where bed bugs may be hiding.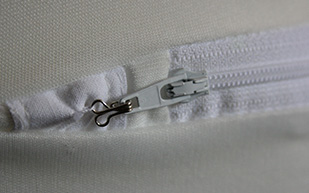 Conventional Treatment
Our bed bug program also includes a number of conventional solutions for an infestation, ranging from mattress encasements and staff training to traditional products or steam treatments. We can combine these treatments into a custom program designed to meet your facility's unique needs.
What's your Bed Bug Business Plan?
Orkin Commercial Services: Bed Bug Control Guarantee
Because bed bugs can be brought in from the outside at any time, we cannot guarantee that your facility will never have bed bugs again – no credible provider can make that promise.
We can guarantee that our service will be effective for at least 30 days. If bed bugs return to the treated areas within 30 days of the completion of our service, we will re-treat at no additional charge.