Termite Control
Operate on a solid foundation.
Termites are experts at undermining your business. They feed on cellulose, including structural timbers, flooring, doors and doorframes, window trim, and even pieces of furniture. Orkin's custom Termite Control programs help provide ongoing protection to address any current termite activity and help prevent future infestations.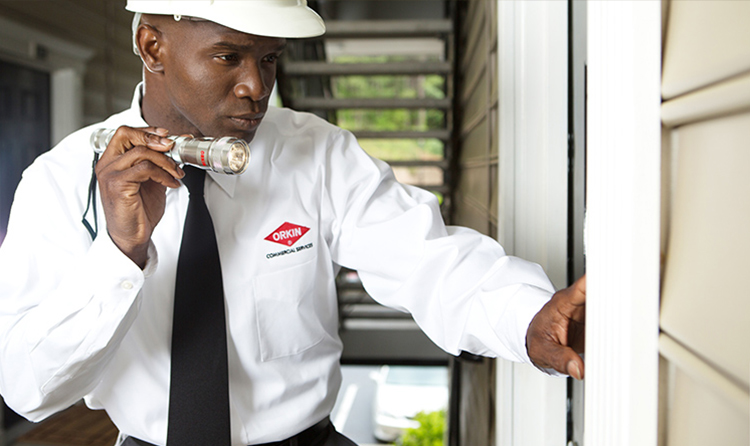 Since no two businesses are alike, we take into account the unique aspects of your property to develop a termite protection plan that's right for you.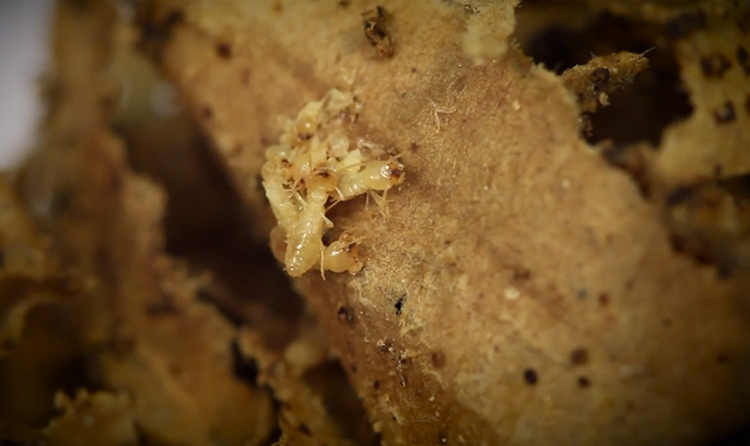 Your Orkin Man has the latest in high-tech equipment at his disposal – from moisture meters to flowmeters – to detect and monitor termite activity. Plus, we offer environmentally friendly treatment options.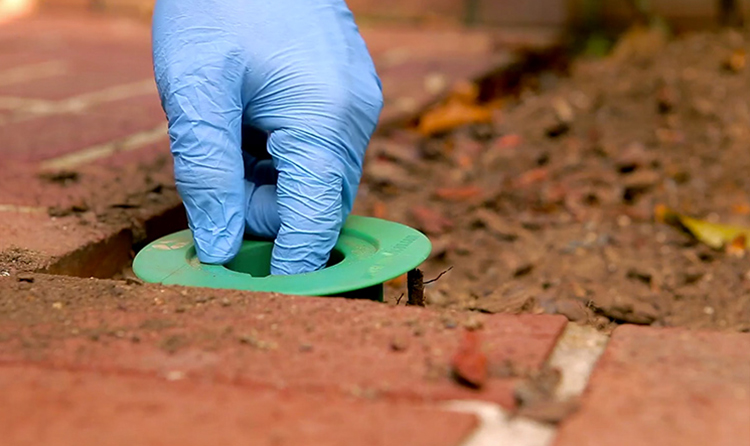 With Orkin's Termite Control services, you get peace of mind knowing you're protected by a program matched to your needs and backed by one of the leading guarantees in the industry.
Schedule a Free Consultation:
Let our termite control solutions help protect your facility, your reputation and your bottom line. To schedule your free inspection, simply fill out this form.
Download Termite Sales Sheet(PDF)
Subterranean termites may be small, but the cost of an infestation can be huge, especially for large structures. Expansive floor space may hold more than just merchandise – a 50,000-square-foot lot can support multiple colonies, each of which may contain up to a million termites.
You need cost-efficient solutions that work quickly. That's why Orkin offers a subterranean termite service tailored to the specific needs of large commercial structures. With some of the most advanced equipment and one of the best training programs in the industry, Orkin Termite Specialists are the most qualified to help protect your business.
Why You Need Orkin Termite Protection
More Than a Disruption
Financial Impact – Termites can eat away your profits by causing significant damage to structures, raw materials and inventory. A termite infestation could also disrupt operations, costing you customers and considerable lost revenue if your business is closed for treatment.
Constant Risk – Termites can quickly adapt to changing environments. Major systems, such as plumbing, often can allow termites to live in the adjacent soil year-round.
Unseen Threat – Termites cannot always be seen because they feed undetected. Termite workers can attack the wood from the inside out. Infestations can go undiscovered until the wood is almost completely destroyed – at which point the cost to repair or replace the damage can be devastating.
Termite Control
After a comprehensive inspection, The Orkin Man™ will work with you to design termite treatment options specifically for your business. Our ongoing protection includes: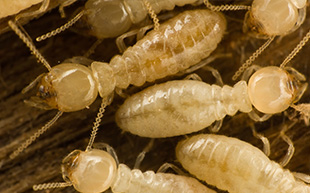 Quality Assurance Inspection
A member of our quality systems team inspects your business after your initial termite treatment to ensure that it meets our consistent, high-quality standards.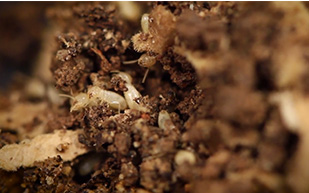 Ongoing Inspections
We evaluate your facility as deemed necessary to ensure an infestation has not recurred.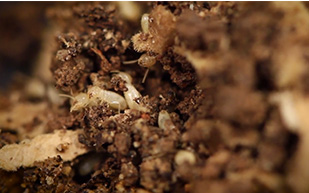 Comprehensive Treatment
Regardless of the termite species threatening your bottom line, Orkin offers efficient treatment methods that get to the root of the problem, including liquid treatments, advanced foams, bait and monitoring stations, and others.
Orkin Commercial Services:
Termite Control Guarantee
Re-treat and Repair Guarantee

If termites return and damage your property after treatment, we'll re-treat and, depending on your agreement, repair the damage at no additional charge. Plus, this guarantee won't be canceled by Orkin for the length of the agreed upon initial term as long as you meet your client obligations.

Money Back Guarantee

Orkin's Termite Control program provides you with effective, ongoing termite protection for peace of mind now and in the future. If you're not completely satisfied, we guarantee to refund your initial treatment charge and any prepaid renewal.