Food and Beverage Processing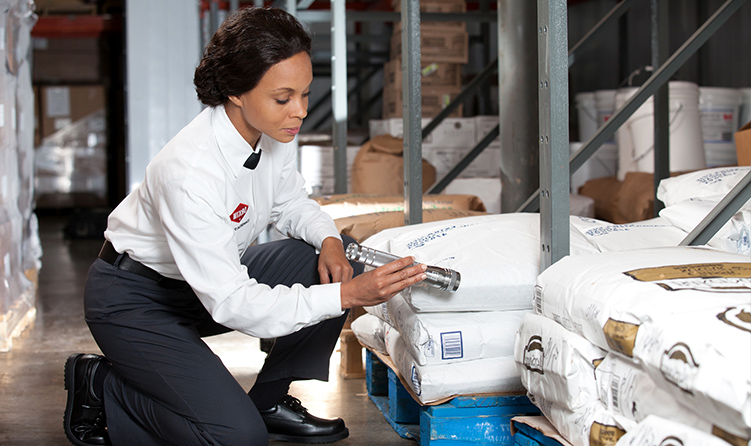 REAL EXPERTISE IN AUDITED FACILITIES.
Thorough and effective pest control is fundamental to your performance on third-party audits. You need a real expert with a scientific knowledge of pests, a deep understanding of your facility and a finger on the pulse of the changing audit landscape.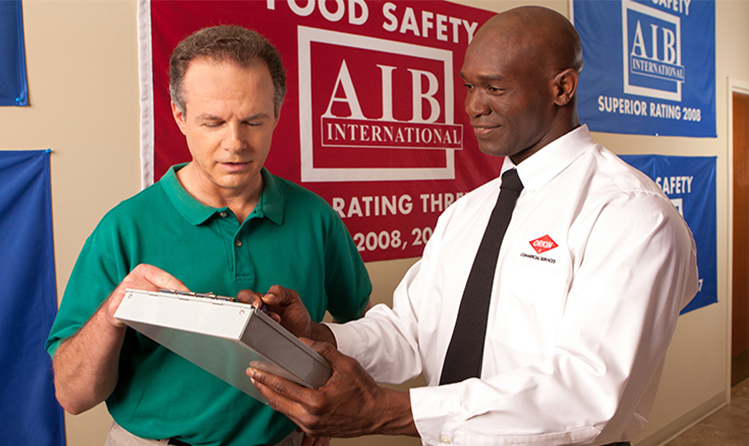 READY FOR ANY AUDIT, ANY TIME.
Orkin's Food Safety Precision Protection™ program is specifically designed to meet and exceed the requirements of auditors like AIB International, NSF, Silliker, ASI and YUM! Brands, plus newer standards recognized by the Global Food Safety Initiative (GFSI) like BRC, SQF and IFS. It comes complete with Orkin Gold Medal QA®, a system of comprehensive documentation and audit support whenever you need it.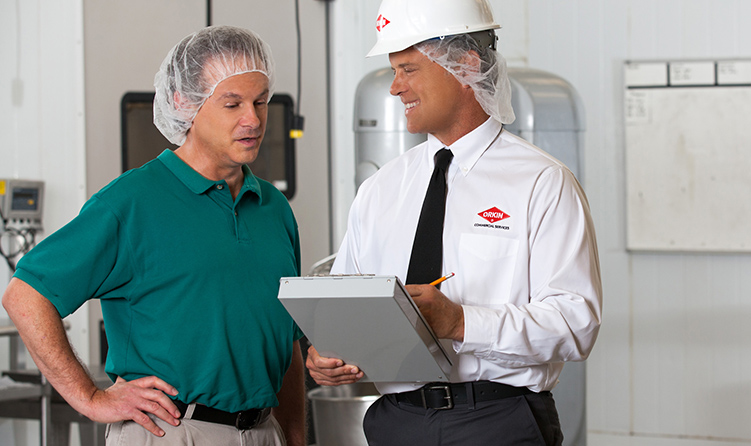 Your Satisfaction Is Our Promise
As a Food Safety Precision Protection™ customer, you'll benefit from Orkin's stringent quality assurance protocols and our Triple Guarantee, which are designed to make sure you're getting the absolute best we have to offer at all times.
---

Food safety starts with science. So it makes sense that The Orkin Man® takes a scientific approach to helping protect sensitive food processing environments like yours. When you choose Orkin's Food Safety Precision Protection™, you get a program designed specifically for your needs. Plus, it comes complete with the Orkin Gold Medal QA® package, a system of comprehensive documentation and audit support anytime you need it.
In addition to pest control, your program might include other services such as:
A.I.M.®
No two facilities are alike, so your Orkin Commercial Pest Specialist will take a scientific approach based on the principles of Integrated Pest Management (IPM), which rely on proactive techniques to help prevent pests and use chemicals only as a last resort. From day one and at every service visit, we'll assess your unique situation, implement sound solutions and monitor the results.
Learn more about our proven A.I.M. approach.
---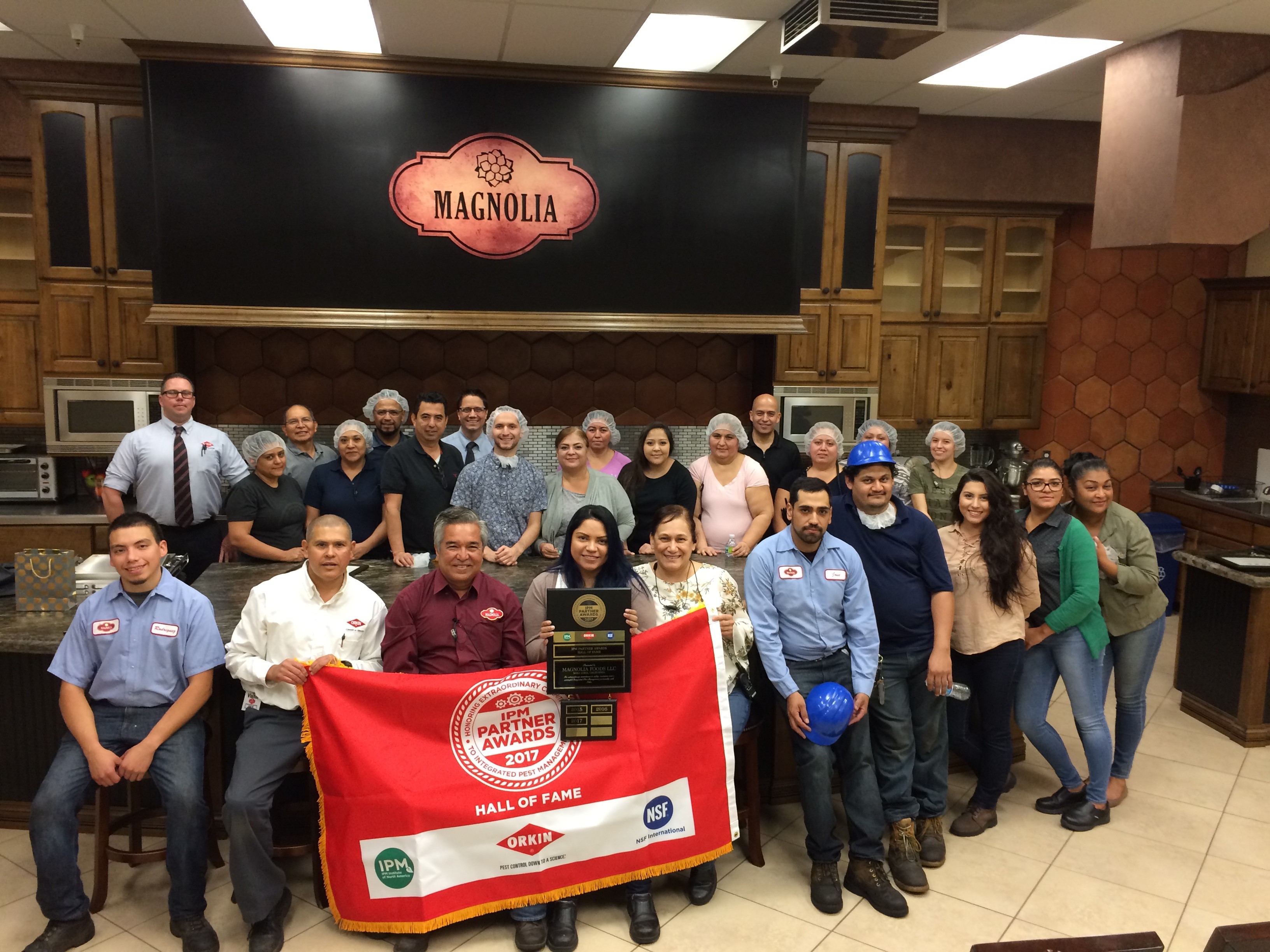 As a manufacturer of corn and flour tortillas, tortilla chips and other similar products, Magnolia Foods prides itself on high-quality products and maintaining a clean and safe facility environment. After starting the company seven years ago, they are striving to uphold the high standard of c … Continue reading →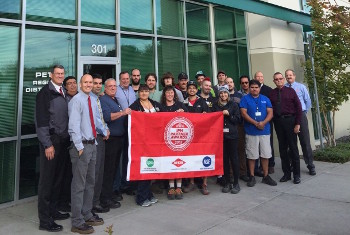 Award-Winning Pest Control for a Leading Pest Specialty Retailer. As a leading specialty retailer of premium pet food, supplies, services and companion animals, Petco places a strong focus on nurturing powerful relationships between people and pets. In fact, the company is guided by their vi … Continue reading →
---
---
Our Industry Partners
We believe it's important to be involved in our clients' industries. Orkin supports the following food industry organizations through memberships, sponsorships and thought leadership.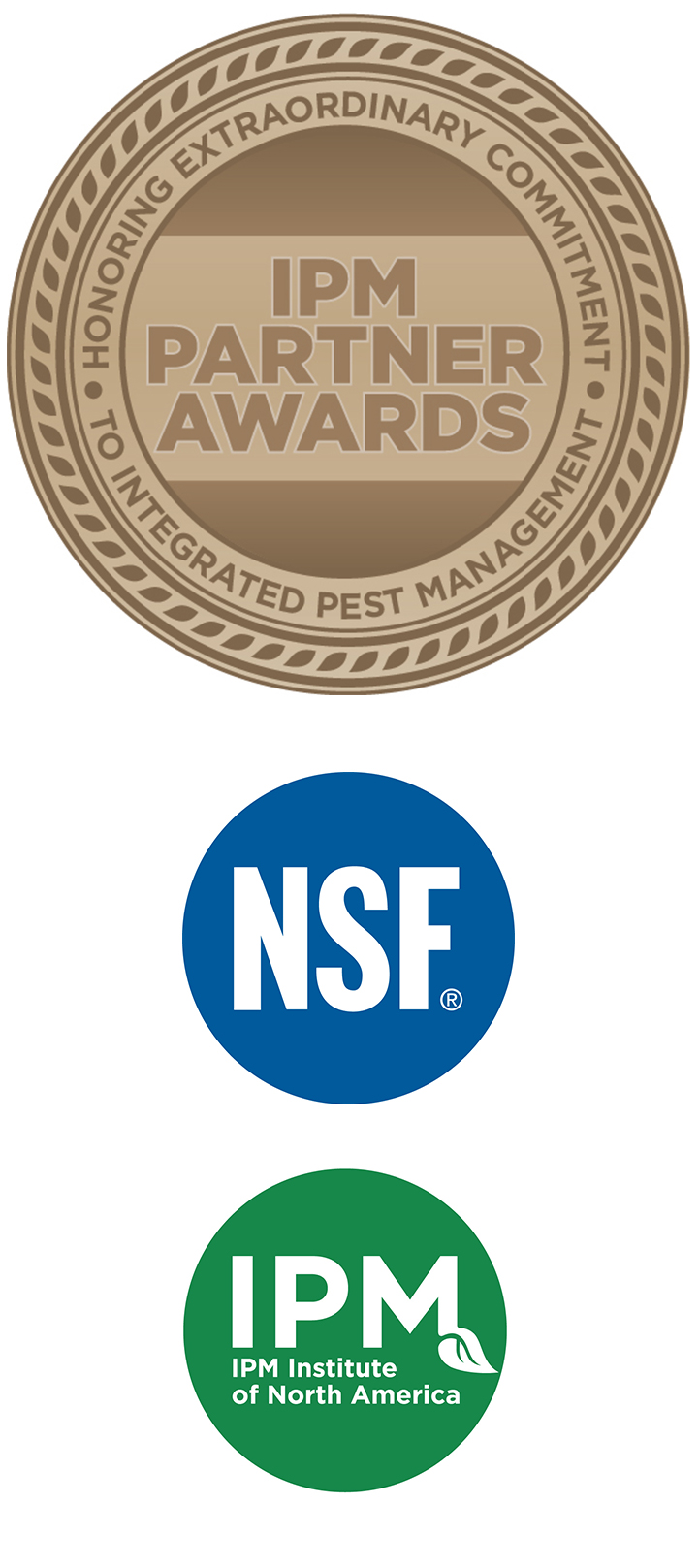 IPM PARTNER AWARDS
Recognizing Excellence in Food & Beverage Pest Management
We partner with The IPM Institute of North America and NSF to present the annual IPM Partner Awards, recognizing Orkin's Food Safety Precision Protection™ customers for outstanding commitment to their IPM partnership with Orkin, judged on: vigilant sanitation, thorough pest documentation by staff, prompt adherence to recommendations, and staff participation in IPM training. Since its inception in 2004, the annual awards have recognized dozens of facilities across the United States and Canada, and have been covered by a number of food industry publications.
We're excited to see so many facilities using IPM as part of their sustainability initiatives. By using non-chemical methods of prevention first, [IPM Partner Award] winners are creating the cleanest, healthiest environments at their facilities.
Thomas Green, Ph.D.
President, The IPM Institute of North America
Orkin Commercial Services
Triple Guarantee
2 x 24 Response Guarantee

When you see a pest, you need service right away—365 days a year. Orkin makes it easy with a direct priority line to our national customer service department and to your local branch. We'll respond to your request within two hours and if needed have someone on-site at your facility within 24 hours—guaranteed.

Reimbursement Guarantee

Should your company be fined by a regulatory agency due solely to a pest infestation. Orkin will reimburse you the amount of the fines paid. Also as a Gold Medal QA® customer we stand behind you during your food safety audits. In the event that you fail your third-party food safety audit solely due to the pest management portion, Orkin will immediately develop and implement an action plan to address gaps noted by the auditor and will pay for that auditing company to come back and re-audit your facility within 60 days of the initial audit. (See customer agreement for details.)

360° Satisfaction Guarantee

With Orkin, your satisfaction is guaranteed on all sides with three unique 60-day guarantees:

60 day complimentary service if you are not satisfied with the way we begin your service
60 days complimentary service if you're not satisfied at any time thereafter
60 days complimentary service by another provider if you're still not satisfied.
National Accounts Program
Does your business have multiple facilities around the country? Orkin is the preferred vendor for a number of major national brands and services thousands of multi-facility companies in the United States and Canada. Call
1-866-949-6097
.
Food Safety Precision Protection™ Partners
Congratulations to a few of our Food Safety Precision Protection™ partners who recently earned perfect pest control scores on their third-party audits.