Multifamily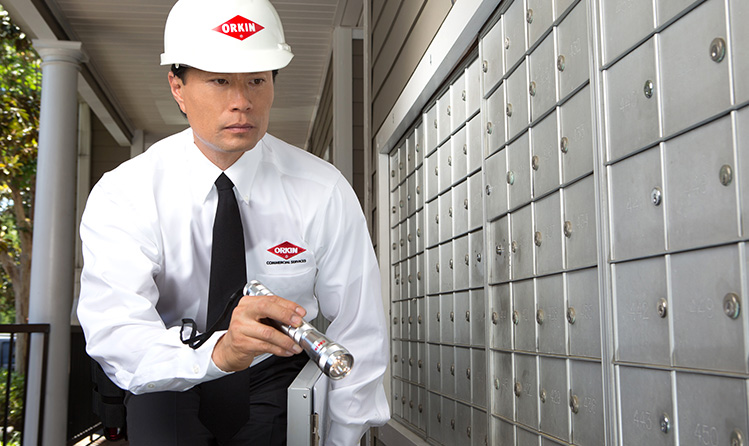 RESPONSIVE TO YOUR REQUESTS.
At Orkin, we work to help prevent pest problems before they occur, but our Commercial Pest Specialists are always ready in case of an emergency. We'll respond to your request within two hours and have someone on-site within 24 hours. Through consistent service and timely response, both you and your residents can rest easy knowing Orkin is on call.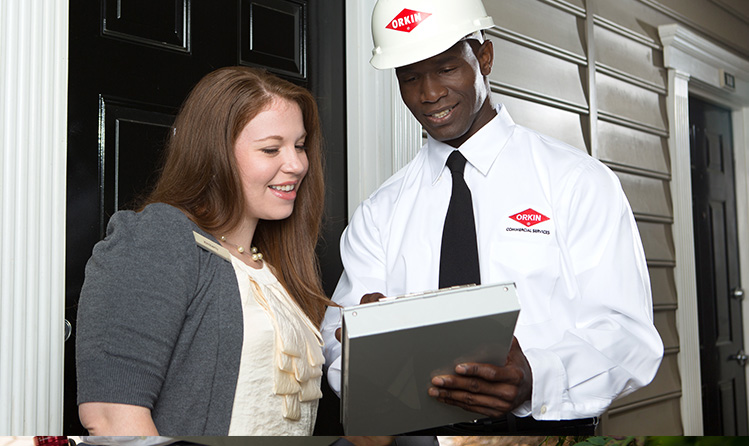 THE RIGHT PROFESSIONAL FOR YOUR TEAM.
Orkin is bonded, and every Orkin Commercial Pest Specialist is screened and randomly drug tested, so your residents don't need to think twice about welcoming The Orkin Man® into their homes. We focus on handling requests efficiently and professionally to help improve resident satisfaction.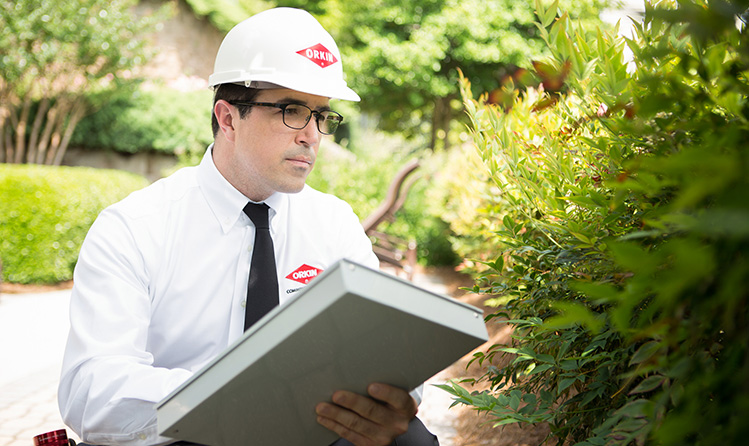 A DEEP KNOWLEDGE OF PESTS.
Whether it's flies or bed bugs, each Orkin Commercial Pest Specialist is well versed in pest biology and behavior, and how each can affect the multifamily industry. We use that knowledge to help solve problems on your property, and we offer free staff training so you know what to look out for when it comes to pests.
---

We understand resident retention is high on your list, and your pest control provider should only help you reach that goal. Our technicians take the time to get to know you, your staff and your residents, so we're able to provide a Multifamily Precision Protection™ program that is created specifically for your property. Then, we'll use scientifically advanced, minimally invasive pest control treatments to help keep pests and the damage they can do far away. Our standard Multifamily Precision Protection™ package includes crawling insect and rodent control.
In addition to pest control, your program might include other services such as:
Exclusion – Pests can enter your apartment units underneath doors and through small cracks. Orkin works with you to seal potential pest entry points and help keep pests from taking up residence on your property.
Fly Control – Flies are a nuisance and can be a health risk in a residential environment. These insects can spread pathogenic bacteria including Staph., E. coli and Salmonella. Orkin can develop a strategic plan specifically for your property, using scientific treatments to help control fly infestations.
Odor Control – Odors are an unseen turnoff to your residents and potential residents, and attract unwanted pests. Orkin offers a variety of odor control solutions to help keep unpleasant smells from sending the wrong message.
Bed Bug Services – If you suspect a bed bug infestation, our aggressive bed bug treatment strategies include a comprehensive inspection and treatment of both infested and potentially infested areas. Orkin will conduct a follow-up inspection to evaluate the success of the treatment.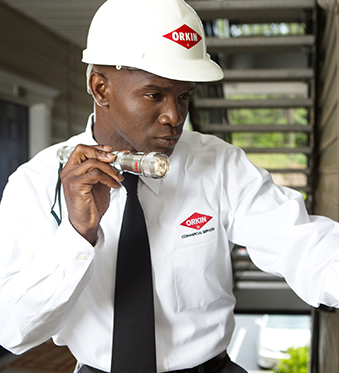 A.I.M.®
Orkin's proactive approach to Integrated Pest Management (IPM) ensures you get the best program to fit your unique needs. Through a process we call A.I.M., we use the latest tools and technology to assess your property with a comprehensive inspection, implement a tailored approach to help prevent pests, and monitor the effectiveness of our service.
---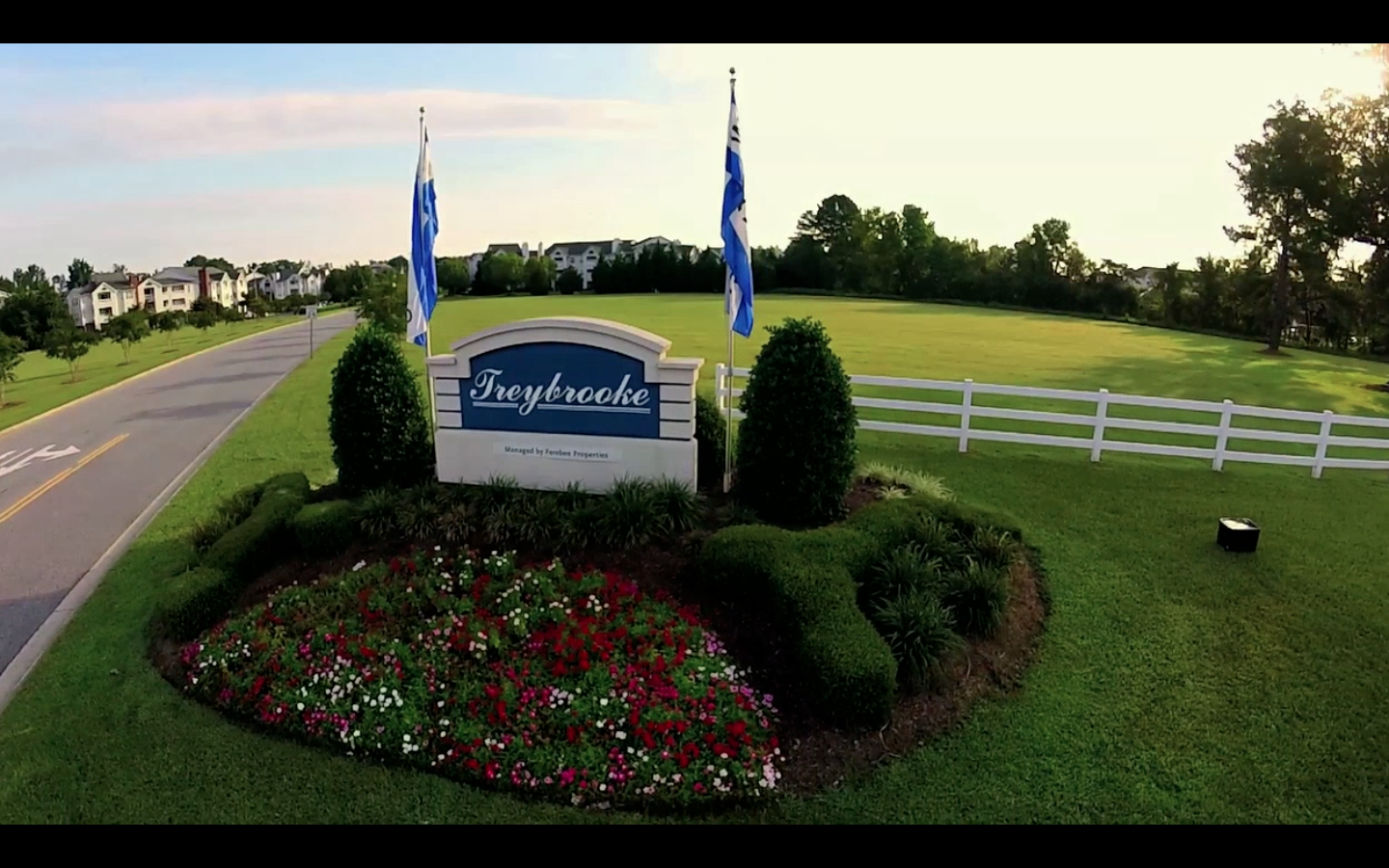 Treybrooke Apartments is a family-owned property sitting on 85 acres in Greenville, North Carolina. Its many amenities, including as two pools, hot tub, sand volleyball court and 24-hour fi tness center, can attract more than potential residents; they also create an inviting environment for u … Continue reading →
The Pines Apartments and Orkin Aim to Please its Customers Nestled in the picturesque San Francisco Bay Area in Walnut Creek, Calif., The Pines Apartments is known for its garden-style community and spacious floor plans. Just minutes from Main Street's upscale boutiques and gourmet dining, T … Continue reading →
---
---
OUR INDUSTRY PARTNERS
We are actively involved in the multifamily industry so we can stay abreast of the trends and issues that affect your property. Orkin is a proud member of the National Apartment Association (NAA) and the National Association of Residential Property Managers (NARPM). We also support a variety of state and local property management organizations through memberships and sponsorships, and collaborate with the Centers for Disease Control and Prevention (CDC).
Orkin Commercial Services
Triple Guarantee
2 x 24 Response Guarantee

When you see a pest, you need service right away—365 days a year. Orkin makes it easy with a direct priority line to our national customer service department and to your local branch. We'll respond to your request within two hours and if needed have someone on-site at your facility within 24 hours—guaranteed.

Reimbursement Guarantee

Should your company be fined by a regulatory agency due solely to a pest infestation, Orkin will reimburse you the amount of the fines paid. (See customer agreement for details.)

360° Satisfaction Guarantee

With Orkin, your satisfaction is guaranteed on all sides with three unique 60-day guarantees:

60 day complimentary service if you are not satisfied with the way we begin your service
60 days complimentary service if you're not satisfied at any time thereafter
60 days complimentary service by another provider if you're still not satisfied.
National Accounts Program
Does your business have multiple facilities around the country? Orkin is the preferred vendor for a number of major national brands and services thousands of multi-facility companies in the United States and Canada. Call 1-866-949-6097.