Government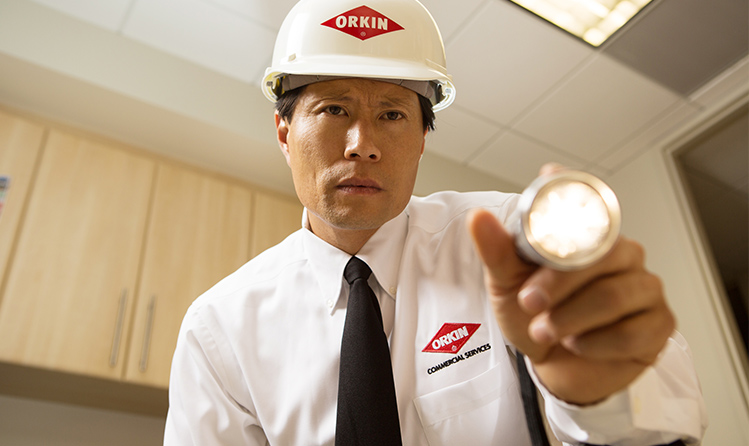 AN APPROVED GOVERNMENT PARTNER.
As a GSA-approved business partner, Orkin is a provider of choice for federal, state and local governments across North America. Whether you're a national park, a seaport or a massive government office complex, Orkin can deliver a program tailored to fit your needs.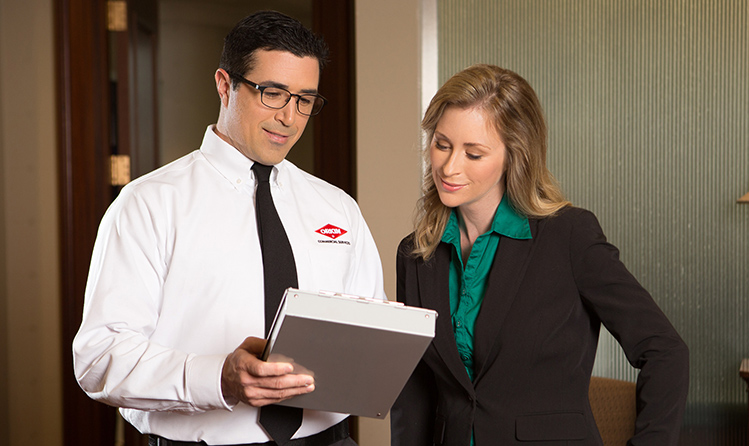 SECURITY IS OUR PRIORITY.
Orkin is bonded, and our Orkin Commercial Pest Specialists are screened and randomly drug tested, so you can have complete confidence in The Orkin Man®.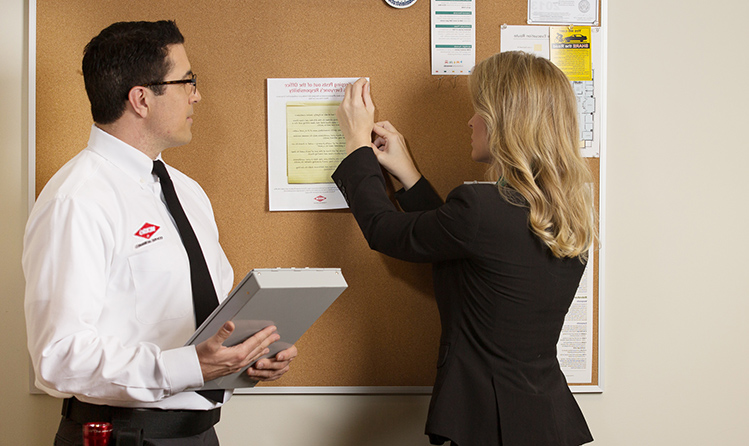 MEETING COMPLIANCE AT EVERY TURN.
From OSHA to IPM, Orkin is familiar with your compliance requirements and well-versed in the steps and paperwork required to meet them. Orkin employs a National Quality Systems team with an ISO 9001:2015-certified audit process to ensure properly-documented procedures are followed.
---

In pest control, success starts with science. That's why you need a real expert. We service customers in a wide variety of government-affiliated organizations and tailor our Orkin Precision Protection™ programs to fit the countless different environments we face every day. When you choose Orkin Precision Protection, you choose a program that addresses your specific needs and uses proven, scientifically sound tools and techniques. Our standard Precision Protection package includes crawling insect and rodent control.
In addition to pest control, your program might include other services such as:
Exclusion – Pests can enter your property through doors and small cracks. Orkin will work with you to seal potential pest entry points and help protect your building by making it less attractive to pests.
Fly Control – From breeding sites to entry points to actual elimination, Orkin's Fly Control Program effectively deals with fly infestations at all levels. We will inspect your property and provide a strategic program that follows our scientific protocols and is specific to your needs.
Bird Control – Pest birds cause tens of millions of dollars of damage every year to building facades, roofs and ventilation systems. Orkin's Bird Control Program is an effective, responsible way to help reduce health hazards, prevent structural damage and reduce liability.
Bed Bug Services – If you suspect a bed bug infestation, our aggressive bed bug treatment strategies include a comprehensive inspection and treatment of both infested and potentially infested areas. Orkin will conduct a follow-up inspection to evaluate the success of the treatment.
Termite Control – Termites may be small, but the cost of a termite infestation can come at a big expense. Orkin Commercial Pest Specialists utilize the latest technology to help detect and monitor termite activity.
Actizyme® Floor and Drain Cleaner– Orkin Actizyme® Floor and Drain Cleaner is a professional cleaning solution that uses naturally occurring enzymes and beneficial bacteria to safely dissolve greasy buildup. Orkin Actizyme is scientifically formulated to help eliminate grime and odors – and help prevent the pests that are attracted to them.
Restroom Care – A clean facility is less attractive to pests and creates a healthier environment for employees and visitors. Orkin's Restroom Care portfolio provides three core products designed to help with sanitation – Orkin AutoFresh®, Orkin AutoFlush® and Orkin AutoClean®.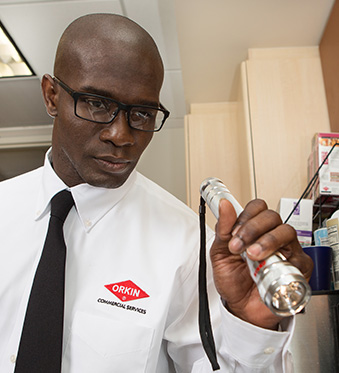 A.I.M.®
At Orkin, we believe pest control should be proactive. To help prevent pests, we use a process called A.I.M. to assess, implement and monitor solutions for your facility. This Integrated Pest Management (IPM) approach means that we try to address pest problems before they start, minimizing the need for reactive treatments, so we're one step ahead of pests.
---
OUR INDUSTRY PARTNERS
To deliver a pest management program that fits your specific environment, we take the time to get to know your industry and the pest management challenges you face. Orkin is a proud member of the U.S. Green Building Council, Building Owners and Managers Association (BOMA) International and the International Property Managers Association (IFMA).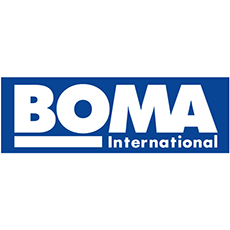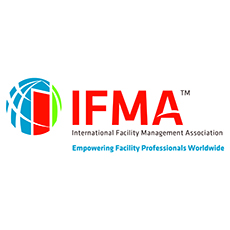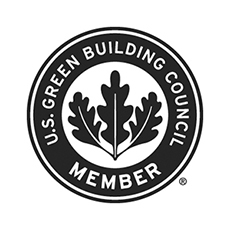 Orkin Commercial Services Triple Guarantee
2 x 24 Response Guarantee

When you see a pest, you need service right away—365 days a year. Orkin makes it easy with a direct priority line to our national customer service department and to your local branch. We'll respond to your request within two hours and if needed have someone on-site at your facility within 24 hours—guaranteed.

Reimbursement Guarantee

Should your organization be fined by a regulatory agency due solely to a pest infestation. Orkin will reimburse you the amount of the fines paid. (See customer agreement for details.)

360° Satisfaction Guarantee

With Orkin, your satisfaction is guaranteed on all sides with three unique 60-day guarantees:

60 day complimentary service if you are not satisfied with the way we begin your service
60 days complimentary service if you're not satisfied at any time thereafter
60 days complimentary service by another provider if you're still not satisfied.
National Accounts Program
Does your business have multiple facilities around the country? Orkin is the preferred vendor for a number of major national brands and services thousands of multi-facility companies in the United States and Canada. Call 1-866-949-6097.