Pharmaceutical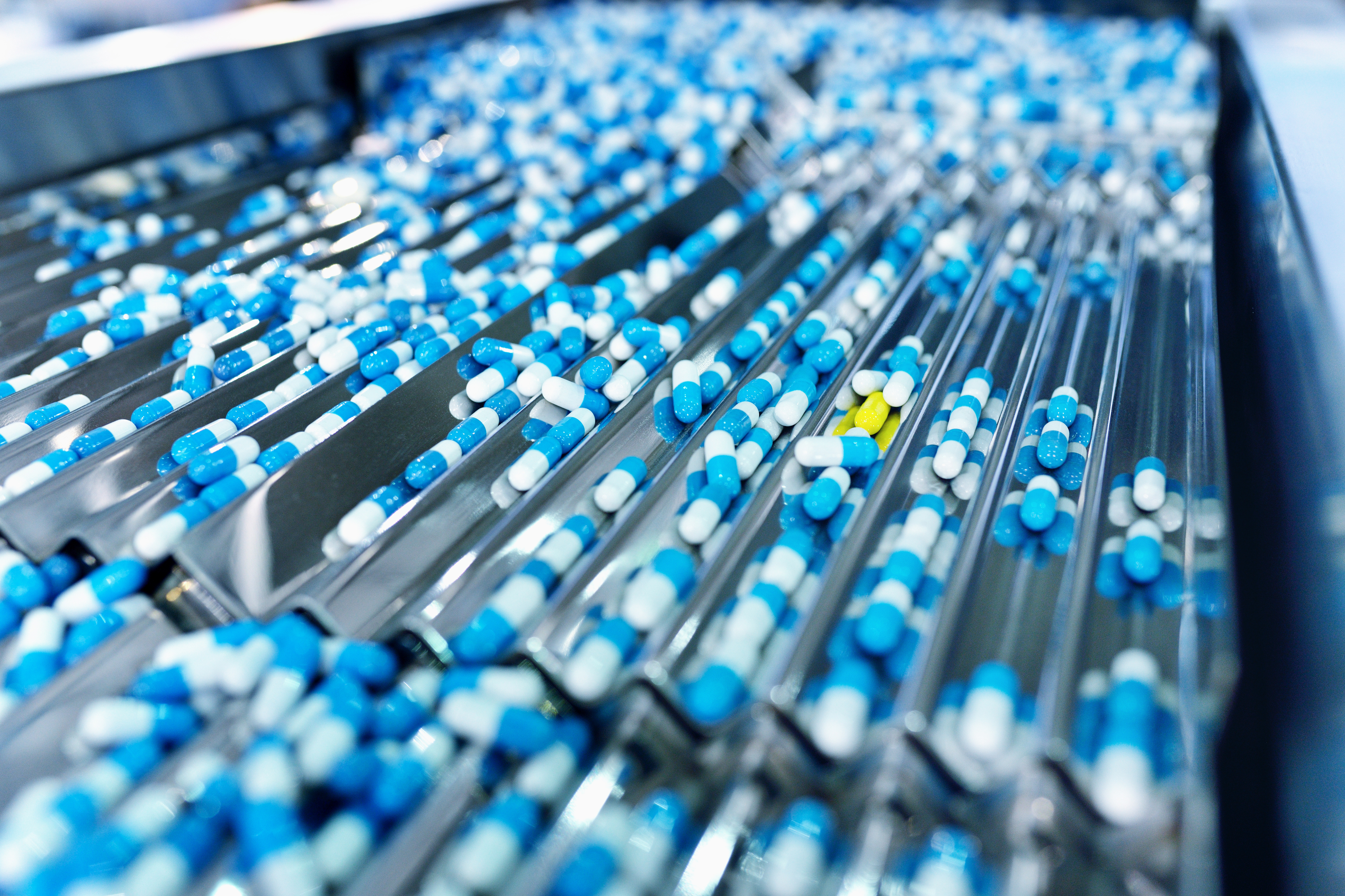 TOOLS YOU CAN TRUST.
Our comprehensive Pharmaceutical Precision Protection™ program relies on proactive techniques grounded in scientific research. Plus, The Orkin Man® is equipped with the latest tools and technology – from pheromone traps to moisture meters – to help protect your facility from the ground up.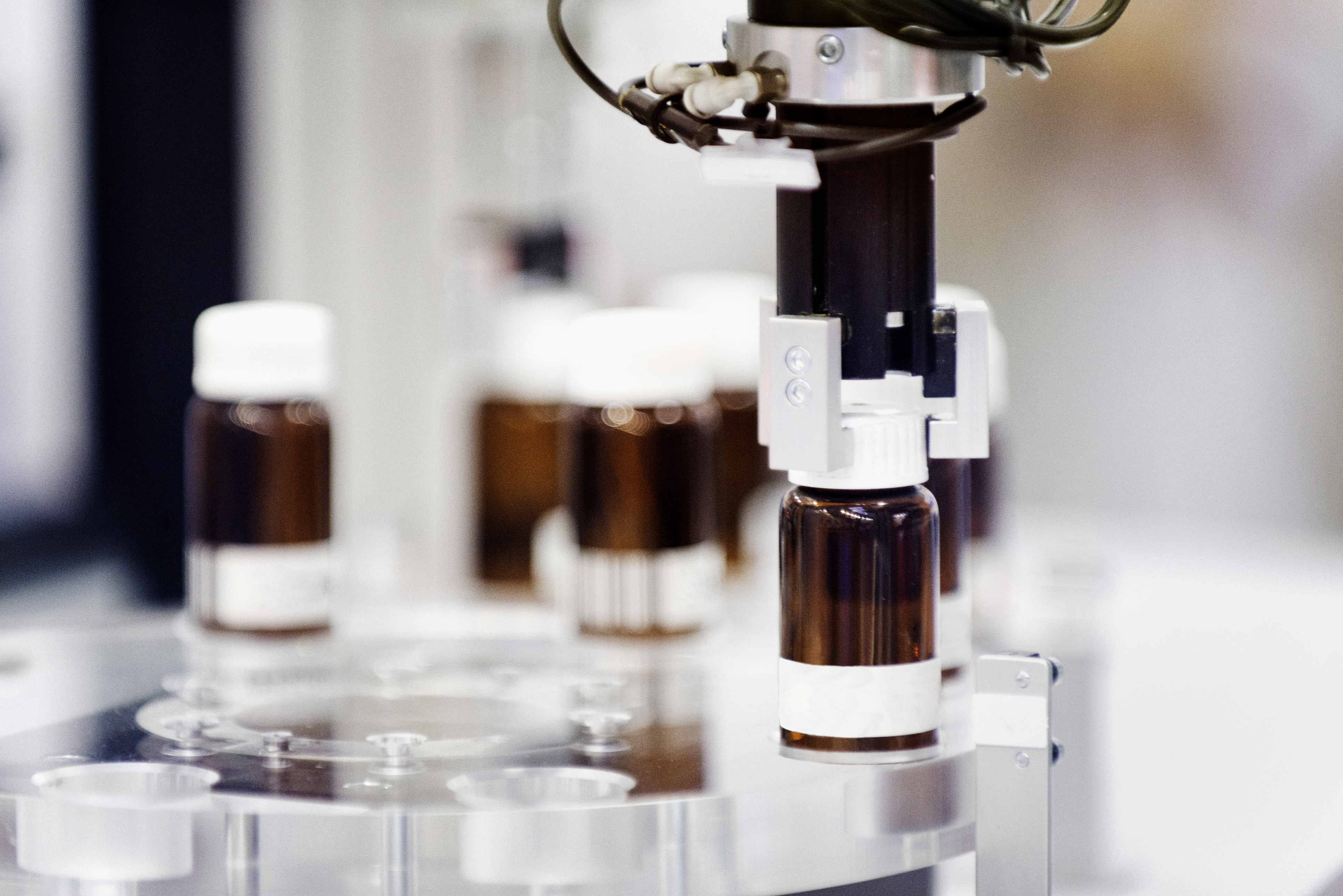 THE PERFECT AUDIT PRESCRIPTION.
Orkin has a history of proven solutions in the pharmaceutical industry. You can count on regular, reliable communication to make sure you, your staff and your Orkin Commercial Pest Specialist are working together toward the best results in your facility.
When audit time comes, your Orkin service team can be on site to answer questions and otherwise assist with the pest control portion as needed.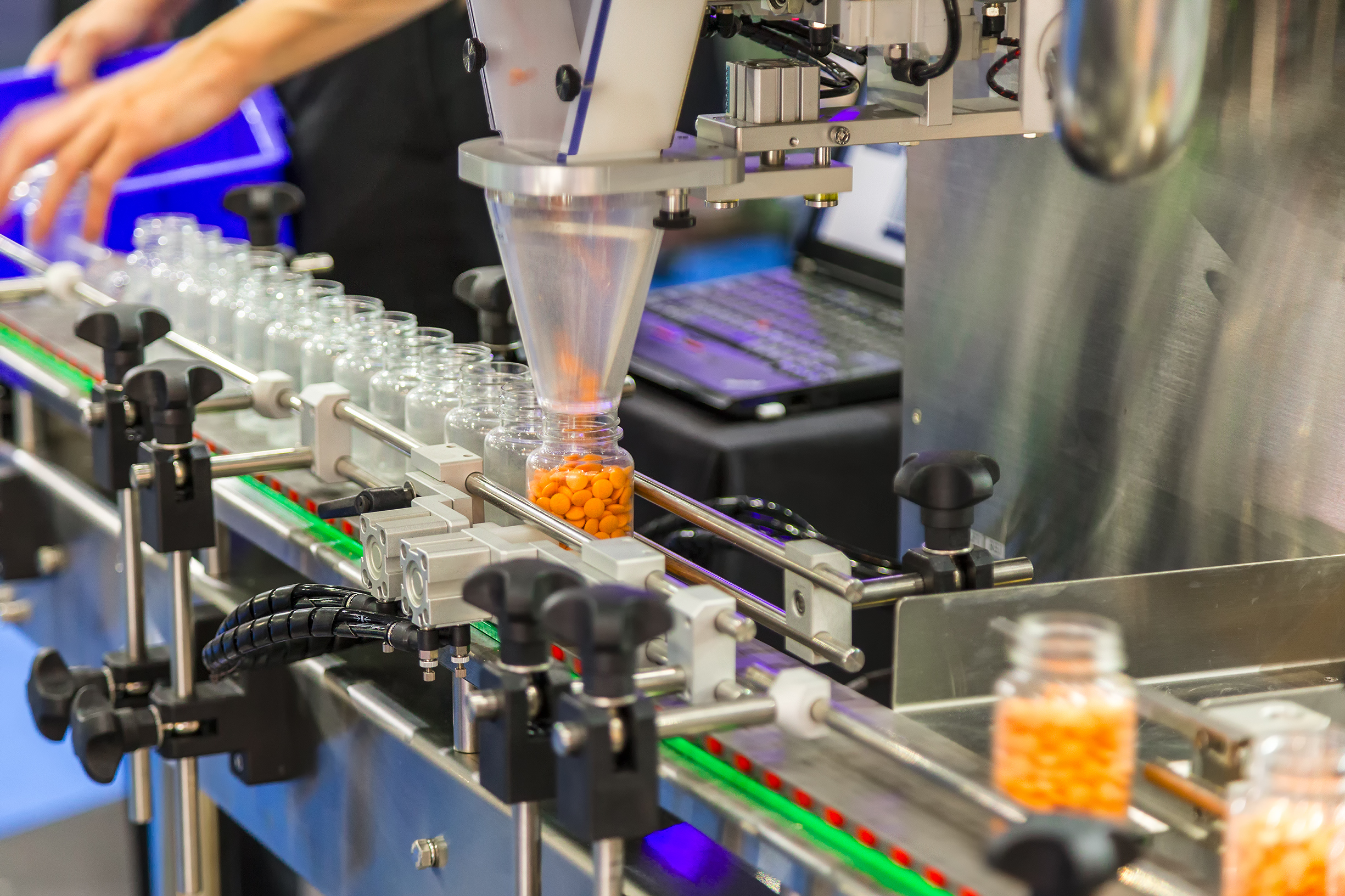 YOUR SATISFACTION IS OUR PROMISE.
At Orkin, we understand the urgency that comes with pests. So with our Triple Guarantee, you get wall-to-wall protection and responsive service to help ensure your facility's compliance and reputation are secure.

Pest Control Solutions for Regulated Facilities
Why Do You Need Orkin's Pharmaceutical Precision Protection Program?
For the pharmaceutical industry, pests can be a major threat to product safety and regulatory compliance. An audit by the U.S. Food & Drug Administration has a very broad, but clear requirement: NO PESTS.
Orkin's Pharmaceutical Precision Protection program was specifically designed for facilities like yours and meets or exceeds the requirements of every major auditor.
Possible Pest Attractors in Your Facility
Because pests seek food, water and optimal temperatures, the large quantities of stored products used for drug manufacturing and storage make pharmaceutical facilities an ideal pest habitat.
Perishable, stored products can attract pests like the beetle, weevil and mealworm species.
Pests also can find plentiful sources of water used in laboratories and restrooms throughout the facility, or even from a leaky faucet or water fountain.
Pest control can be a challenge in pharmaceutical facilities due to the strict treatment protocols required by the FDA.
Gold Medal QA®
Pharmaceutical Precision Protection comes complete with Orkin's Gold Medal QA® package, which provides everything you need to meet and exceed FDA pest management requirements, including:
Vendor Inspection Program (VIP) – Orkin will provide inspections of your key vendors to help ensure that they adhere to pest control protocols as stringent as your own.
Complimentary staff IPM training – Keeping pests out requires collaboration with your staff, so we will conduct one complimentary on-site IPM training each year.
Audit-ready documentation – Your Orkin Gold Medal QA® Work Center – on-site at your facility – will house service reports, pest monitoring logs, corrective action reports, trend analysis and pesticide usage reports.
On-site audit support – Before, during and after your third-party audit, Orkin can be on-site to answer questions and assist with the pest control portion as needed.
Download Pharmaceutical Sales Sheet
Success in the pharmaceutical industry relies on extensive scientific research and a strong relationship with your customers. Pest control is no different. That's why your Orkin Man will start with a comprehensive inspection of your facility to understand the unique pest pressures your property faces. Then, based on his findings, he'll work with you to build a comprehensive protection plan, just for your facility, that puts our deep knowledge of pests and pest control to work. Our standard Pharmaceutical Precision Protection™ package includes crawling insect and rodent control.
In addition to pest control, your program might include other services such as:
Exclusion – Pests can enter your facility in a multitude of ways. To help prevent pests from finding their way inside, Orkin can identify and seal numerous potential pest entry points such as cracks and crevices, creating a barrier against pesky invaders.
Fly Control – Flies are a nuisance and a health risk to pharmaceutical manufacturing facilities. We can work with you to develop a Fly Control plan to fit your needs, using a combination of light traps, baiting, chemical controls and exclusion to help prevent infestations.
Actizyme® Floor and Drain Cleaner – A low-impact answer to grease and grime, Orkin Actizyme® is a professional cleaning solution that uses a unique blend of naturally occurring enzymes and beneficial bacteria to help you maintain a pristine production environment.
Bird Control – Birds can be a major nuisance and cause expensive property damage to buildings, roofs and ventilations systems. Even worse, they can spread serious illness to your staff or customers. Our Bird Control program can help protect your facility from this difficult problem.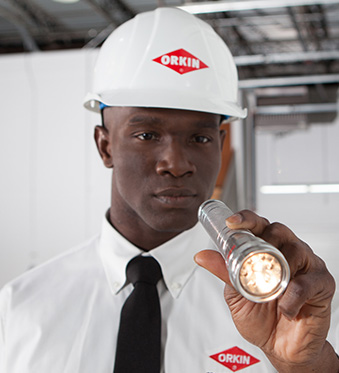 A.I.M.®
Pest management can be a big factor when it comes to compliance audits, so it's important to proactively help prevent pests by implementing an Integrated Pest Management (IPM) program. Orkin emphasizes an ongoing cycle of three activities — assess, implement and monitor — to help prevent pest infestations before they start. By following the latest best practices in IPM, we help you create a cleaner, safer and healthier production environment.
---
OUR INDUSTRY PARTNERS
The most important aspect of our business is learning from our customers and strengthening our relationships with them. That's why, we are deeply involved in the both manufacturing and healthcare industries through various association memberships, including:
Orkin Commercial Services
Triple Guarantee
2 x 24 Response Guarantee

When you see a pest, you need service right away — 365 days a year. We make it easy by responding to your request within two hours and if needed, having someone on-site at your property within 24 hours.

Reimbursement Guarantee

Should your company be fined by a regulatory agency due solely to a pest infestation, Orkin will reimburse you for the amount of those fines that are paid.

As a Pharmaceutical Precision Protection™ customer, we stand behind you during your governmental or third-party audits. In the unlikely event that you fail your audit solely due to the pest management portion, Orkin will immediately develop and implement an action plan to address gaps noted by the auditor and will pay for that auditing company to come back and re-audit your facility within 60 days of the initial audit.

(See customer agreement for details.)

360° Satisfaction Guarantee

With Orkin, your satisfaction is guaranteed on all sides with three unique 60-day guarantees:

60 day complimentary service if you are not satisfied with the way we begin your service
60 days complimentary service if you're not satisfied at any time thereafter
60 days complimentary service by another provider if you're still not satisfied.
National Accounts Program
Does your business have multiple facilities around the country? Orkin is the preferred vendor for a number of major national brands and services thousands of multi-facility companies in the United States and Canada. Call 1-866-949-6097.